Five Myths of Being the New Chapter on Campus
In 2017, nearly 70 new chapters of National Panhellenic Council (NPC) organizations were chartered nationwide. And since the summer of 2013, nearly 140 institutions have invited NPC organizations to campus for the first time.
Tri Delta is proud to be spreading our sisterhood to five different establishments this semester! And like any other sorority, our staff, volunteers, leadership consultants and neighboring chapters all help with recruiting and developing a new collegiate chapter. Everyone who helps with this process is astonished by the myths associated with being the new kids on the block.
1. You're considered the "leftovers" of the previous recruitment.
Just because someone isn't in a sorority doesn't me they weren't accepted. There are many reason someone doesn't join a sorority at first. Joining a new chapter means you were connected to others with joint values that aligned with the values and mission of the organization. The diversity of personalities and interests in a new chapter will bring a new perspective to the meaning of sorority women on campus.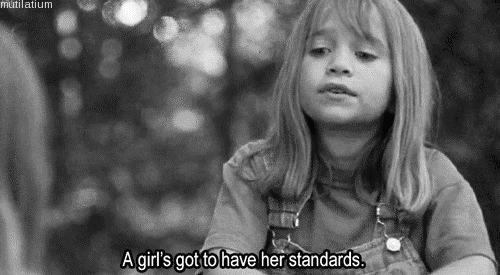 2. No one knows your chapter exists on campus.
Every sorority on your campus played a part in bringing your chapter to campus and they can't wait to have you join the Panhellenic community. Potential new members eagerly await your arrival and look forward to learning more about your organization to see if it is a fit for them!

via Tumblr
3. You can only recruit freshmen.
The beauty of a new chapter is having the ability to recruit women on your campus ranging from freshmen to seniors. This range can help build your chapter and create more opportunities and connections with Panhellenic and campus life.
4. No Bigs/Littles
Families are still a thing! Members are able to shower each other with gifts, spend countless hours crafting, take cute fam pics, and best of all, form long lasting friendships.
5. There isn't a Bid Day.
Of course there is a Bid Day…it's the BEST DAY OF THE YEAR! Each new member waits anxiously for their bid as the founding members prepare to welcome their new sisters home just like every other sorority on campus.
via GIPHY
Do you know a potential new member that is willing to live, learn and lead with Purpose, for a lifetime at one of our colonizing chapters?  We need your help to recommend these women to us by sharing www.jointridelta.com with them!
+
+