While we can't quite send you all back in time to your collegiate days, we can help you go home again!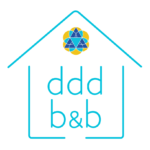 Introduced in 2022, DDD B&B offers the ultimate Deltas-only weekend! It's an opportunity to plan a weekend trip with your new member class, a getaway with sisters, a super extraordinary alumnae chapter event or a solo retreat with "bed and breakfast" style accommodations at a Tri Delta chapter house. Whomever you go with or however you plan the trip, it's sure to be a memorable weekend to re-engage with Tri Delta—and to (re)experience the once-in-a-lifetime fun of living in a Tri Delta home!
Your DDD B&B experience includes a 2-night, 3-day stay for just $333.
"It was just the fuel I needed to reignite my undeniable Tri Delta spirit."

—Niky Correia Hinton, South Florida, guest at DDD B&B 2022 at the Alpha Eta house at Florida State
Stay With Us This Summer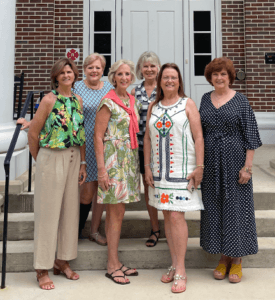 Whether there's a DDD B&B weekend planned at your chapter house or you're looking to explore one close to home, we know you will love the chance to spend time with your sisters, see the beautiful places our collegiate members call home and make new memories.
Theta Omega at the University of Kansas – May 19-21, 2023
Alpha Lambda at the University of South Carolina – June 2-4, 2023
Zeta at the University of Cincinnati – June 9-11, 2023
Interested in attending? Let us know and we'll be sure to send you additional details!
Questions? Email our team at dddbb@trideltaeo.org.