Tri Delta homes come in many varied shapes and sizes and each facility is unique, but the needs and challenges that they present are not. Roughly 85% of Tri Delta chapters have some sort of housing. No two Tri Delta homes are exactly alike: some house residents, some are stand-alone lodges and others may be owned by the university at which the chapter is located. All Tri Delta locations are managed and supported by Tri Delta Housing either directly or via a local Tri Delta house corporation. 
Housing Campaigns
Tri Delta's Foundation partners with groups of dedicated local alumnae who are completing renovations and new builds for some of our Tri Delta chapter houses. To see if your chapter has a current project please visit your chapter's collegiate page to learn more about the project. Use the button below to make a donation to the campaign. If you have any questions please email the foundation at foundation@trideltaeo.org.
Tri Delta Housing Properties
Tri Delta Housing owns properties that are fully managed by a dedicated team providing a turn-key living experience. Tri Delta Housing:
plans and oversees life safety systems inspections
supervise all staff members in the facility
provides cleaning services and ongoing and preventative maintenance services
provides dining programs
conducts carefully planned capital improvements
oversees all aspects of property management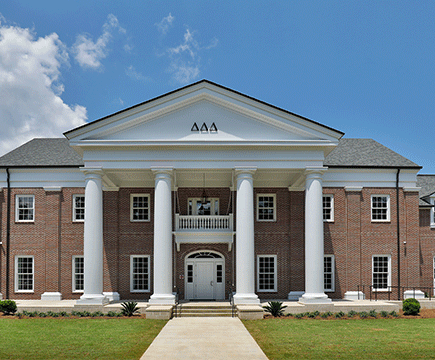 With a professional interior designer, Tri Delta Housing's managed properties have a design element that elevates the feeling of home for our members. Business operations for Tri Delta Housing owned properties are managed through a shared services model within Tri Delta's Executive Office. In addition, alumnae affiliated with the chapter receive professionally developed, twice annual newsletters highlighting chapter activities, successes and chapter recognitions.
Tri Delta Housing also directly manages several facilities that have some form of meeting or living space but do not own the building or land (e.g., chapter rooms, chapter suites, facilities owned by a third party). Tri Delta Housing provides professional property management support, tailored to their specific facility's needs, and insurance and property services to make sure the facilities are safe, clean and meet members' needs. The services of a professional interior designer and a schedule that guides renovation and refreshment activities in these locations ensures that these chapter facilities look great and meet the needs of the members who use them each day.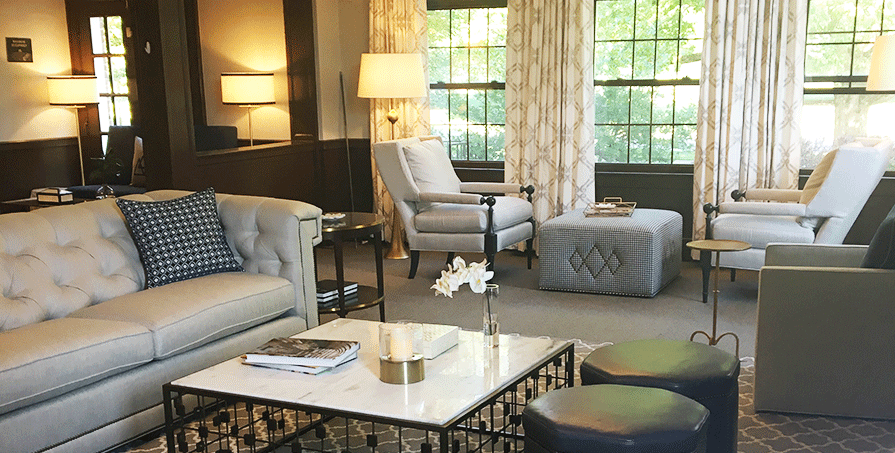 Local House Corporations
Tri Delta Housing supports numerous facilities that are owned or managed by house corporations led by a board of local volunteers. These self-governing house corporations provide and maintain a furnished residence, lodge or meeting space for the benefit of a Tri Delta chapter. Tri Delta Housing offers robust support for these house corporations and volunteers including:
Property Management
Tri Delta homes are not regular student housing spaces; they require constant attention if they are to serve collegiate members' needs and carry the Tri Delta name. Effective property management practices reduce costs, increase the usability of the building, protect the Tri Delta home and keep residents happy and healthy.
Financial Planning
Good financial planning can be the difference between a wish list and a construction project. With discipline and clear insights into a home's wants and needs, a house corporation can chart a course to success. From producing and understanding financial statements, to taking advantage of grants and planning a capital campaign, Tri Delta Housing can provide guidance.
Risk Reduction & Insurance
Safety is the number one goal of every Tri Delta home. Risk is impossible to avoid but can be reduced with proper training and planning. Each Tri Delta location, the corporation that owns it and the volunteer board members that manage it are covered under an expansive insurance package that Tri Delta secures each year.
Communications
It is sometimes difficult to find time to do it, but communicating with the alumnae membership is vital to the health of a house corporation. Tri Delta Housing's vendor partnerships and resources make this part of your volunteer role much easier. Send a newsletter or drop an email update, letting the Tri Delta members in your area know about your needs and your many successes.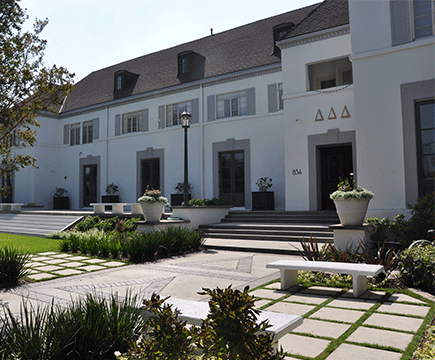 Are you a local house corporation volunteer interested in learning more about these support services? Visit Tri Delta's Resource Library to access housing resources to support your house corporation today.
---