Tri Delta is an assembly of women with shared values where you can be yourself and belong to something bigger. We are brave, bold and kind. We are passionate about serving others, committed to becoming the best version of ourselves and dedicated to helping women live, learn and lead—with Purpose—for a lifetime.
Tri Delta at a Glance
Our Membership
Since 1888, Tri Delta has initiated more than 340,000 women. Today, our organization has nearly 250,000 members:
20,000 members belong to 138 collegiate chapters across North America.
More than 225,000 women are Tri Delta alumnae and 222 alumnae chapters worldwide.
Our Experience
Tri Delta provides transformational programming and premier leadership development programming for our collegiate and alumnae members.
More than 12,000 collegiate members have completed the BodyImage3D program since its introduction.
All collegiate chapters are offered Behind Happy Faces.
Nearly 2,000 collegiate and alumnae members attended leadership training and development at Collegiate Leadership Conference, Volunteer Leadership Conference and LEADDD Online in 2019-2020.
We've empowered over 1,350 women at our LEADDD events.
Our Volunteers
More than 3,000 dedicated volunteers support Tri Delta at the national, regional and local levels. The organization is governed by three volunteer boards: The Executive Board (Fraternity), Tri Delta's Foundation Board of Trustees and the Tri Delta Housing Board.
Each biennium the Boards appoint and charge Standing and Non-Standing Committees to carry out the Boards' priorities and vision, as set forth in Tri Delta's strategic plan. The Executive and Housing Boards also appoint national volunteer leaders to ensure the support of Tri Delta collegiate, alumnae, Panhellenic and housing volunteers. With support from Tri Delta Executive Office staff, these volunteer leaders build expansive teams to ensure strong and focused support for our members.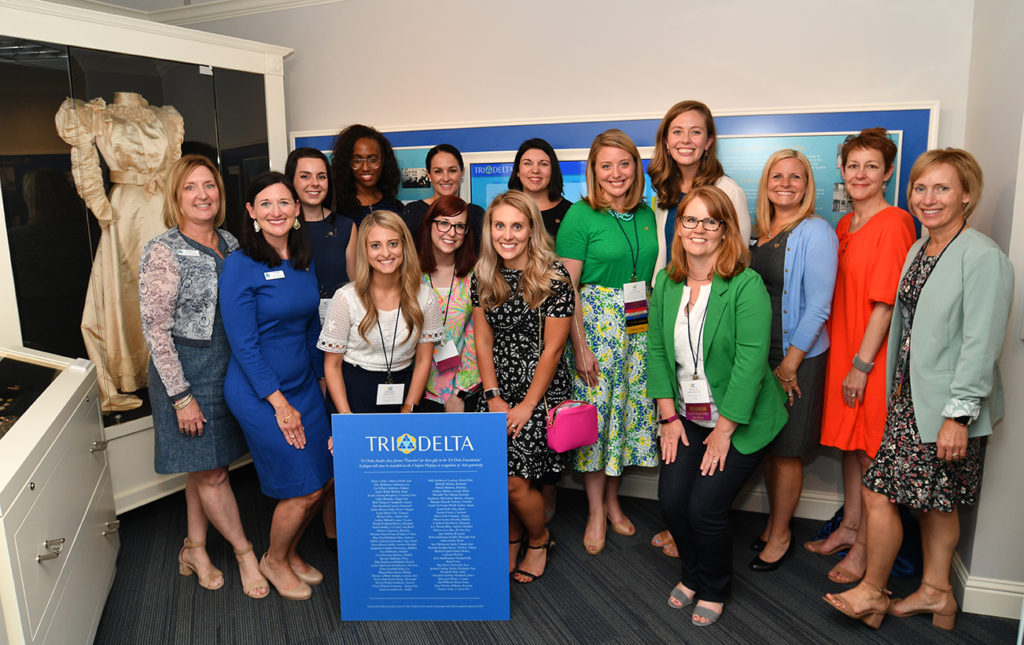 Tri Delta Housing
This entity has responsibility for 126 locally or nationally managed chapter houses and facilities—1.3 million square feet of space housing more than 4,100 collegiate members designed to provide a premier living and learning experience for our collegiate members.
Volunteer-led house corporations manage 51 properties.
Tri Delta Housing owns 75 properties that are overseen by a staff of property managers.
Tri Delta Housing employs and manages more than 250 facility employees.
Tri Delta Housing has a portfolio with an estimated market value of more than $250 million.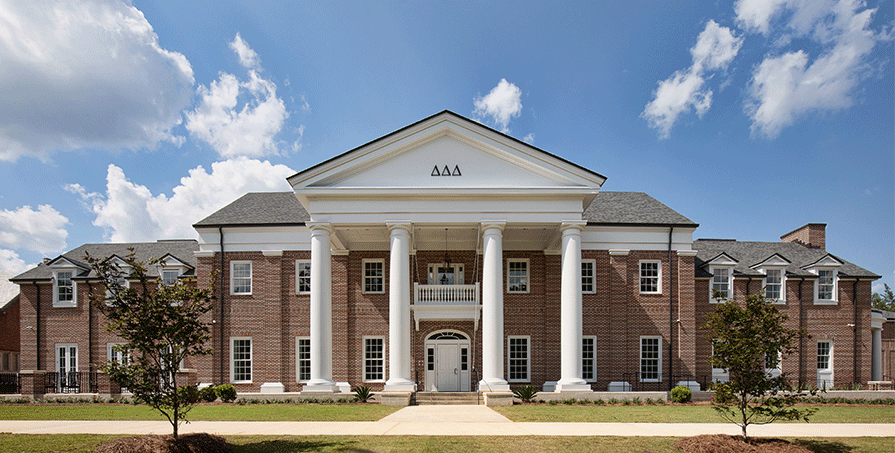 Tri Delta's Foundation
Tri Delta's Foundation invests in women. We are the only organization that connects our nearly 250,000 members with ways to empower collegiate and alumnae women through transformational programs, scholarships and emergency financial support. We are sisters helping sisters.
In 2021-22, Tri Delta's Foundation provided $1.54 million in support of Tri Delta sisters:
Nearly $150,000 granted for emergency financial assistance
$596,550 awarded in academic scholarships to 212 graduate and undergraduate members
More than $800,000 granted to the Fraternity for transformational programming
More than $675,000 granted to house corporations for capital improvements