As a premier women's organization focused on our members' lifelong journey of personal development and growth, Tri Delta is volunteer-led. The organization is supported by a professional staff that works in support of our more than 250,000 members worldwide.
The Tri Delta enterprise consists of three separate, not-for-profit entities: Tri Delta Fraternity, Tri Delta's Foundation, and Tri Delta Housing, and is supported by Park Street Properties, a property management and employment organization and wholly-owned subsidiary of the Fraternity. Together these entities provide the business infrastructure for Tri Delta and its more than $450 million in assets.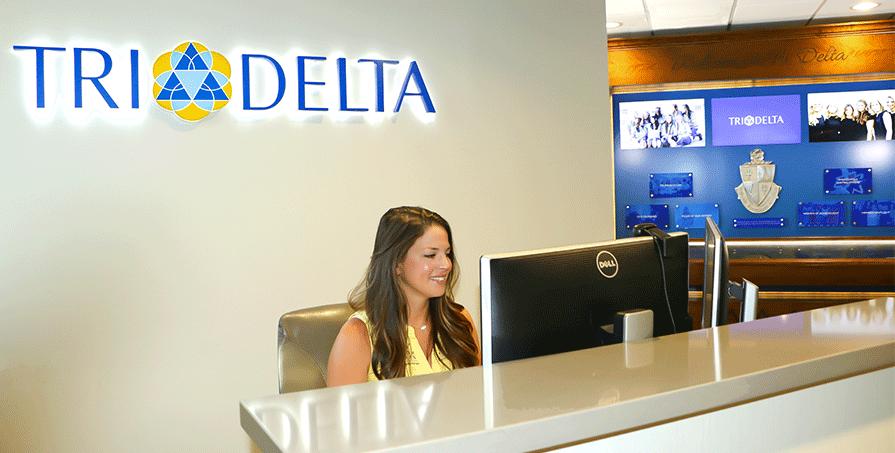 Nearly 250 staff members serve the Tri Delta enterprise. Approximately 50 professional staff work for Tri Delta Fraternity, Foundation and Housing as part of the Executive Office team, while more than 200 employees work for Park Street Properties in our 124 chapter facilities across North America.
Tri Delta's Executive Office, located in Dallas, Texas, is home to the Ginger Hicks Smith Museum and Archives, a beautiful space dedicated to preserving and sharing our rich history and cherished archives.
Chief Executive Officer
Working in partnership with Tri Delta's Board leadership and national volunteer leaders, Tri Delta's CEO is responsible for implementing the Enterprise Strategic Plan and aligning staff and resources to achieve Board Priorities. Internally, the CEO oversees the Executive Office and Park Street Properties staff and is responsible for all enterprise operations in collaboration with the Leadership and Management Teams.
Karen Hughes White, Georgia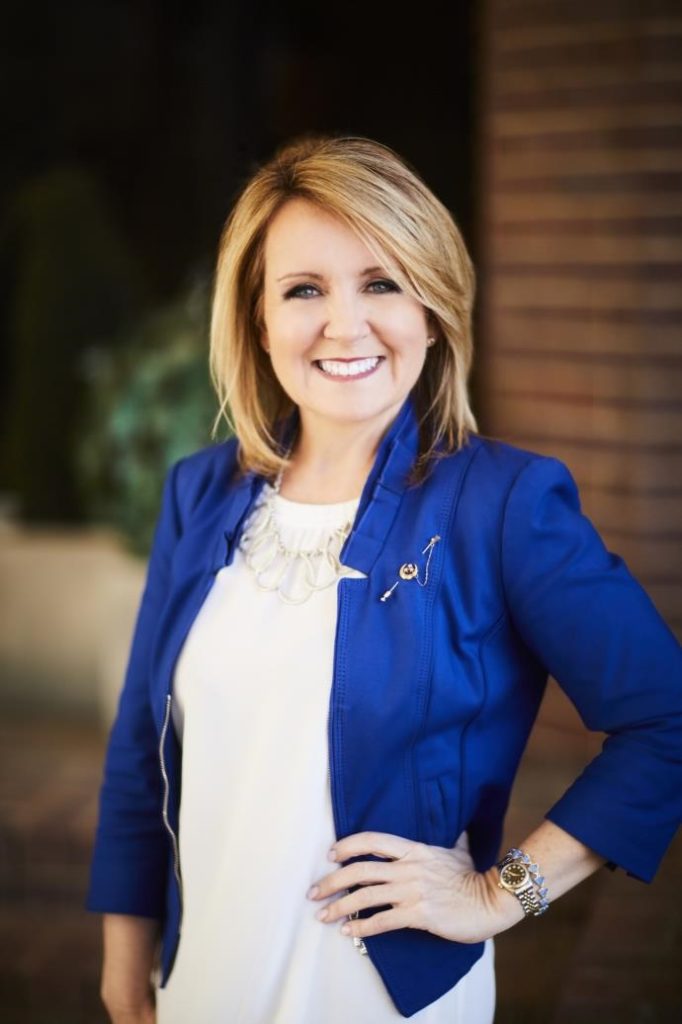 A passionate and results-oriented, non-profit executive Karen joined Tri Delta as CEO in 2014.
Prior to joining Tri Delta, Karen served as Senior Vice President of Strategic Partnerships for ALSAC, the fundraising arm of St. Jude Children's Research Hospital. In this role, she led the organization's corporate, sports and fitness fundraising and awareness efforts, working with Fortune 500 companies and professional sports leagues. Karen also oversaw the organization's fitness fundraising initiatives. She held a similar position for Susan G. Komen as the Director of Sponsorship and Sports.
Karen started her career in advertising and marketing. In 1996, she started Karen Hughes White Communications, providing marketing and communications services to clients across the Southeast and a publishing a monthly home and garden magazine distributed in North Texas.
Karen joined Tri Delta at Brenau Women's University, where she played tennis. She transferred to the University of Georgia as a sophomore and affiliated with Alpha Rho Chapter, where she served in various leadership roles. Karen graduated from Georgia with a Bachelor of Arts in political science. She is the proud mother of three children: Mary Patrick, Will and Tee. In her spare time, she enjoys cooking and entertaining, fitness and sports.