Networking, Leadership and Professional Development
Created by women, for women, LEADDD offers dynamic personal and professional learning and development opportunities for Tri Delta's members and guests. We are excited to bring the LEADDD experience to sunny San DDDiego on June 24! Invite a friend, coworker, neighbor or sister and join us for a day of dynamic keynotes, panel discussions and TED Talk-style sessions designed to help attendees build new skills, develop existing strengths and expand their networks as they better their best!
The LEADDD Experience
Crush your financial and professional goals with the help of one of the most respected voices on Wall Street and our Tri Delta sister, Sallie Krawcheck, North Carolina.
Receive over five hours of personal and professional development on topics relevant to today's woman.
Network and socialize with hundreds of women from across North America in multiple industries and in different ages and stages of life.
You may even want to share this letter with your employer for possible reimbursement.
LEADDD is open to ALL women, share this infographic with your coworkers, neighbors, friend and family.
Non-members can register for LEADDD here.
LEADDD Keynote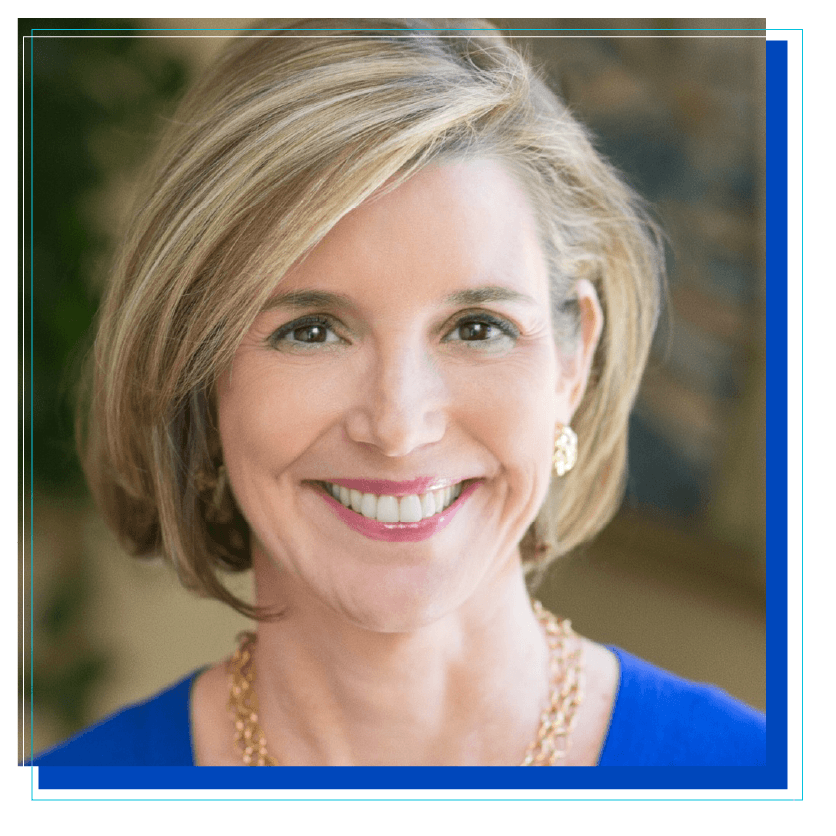 SALLIE KRAWCHECK,
NORTH CAROLINA
CEO AND CO-FOUNDER OF ELLEVEST
Sallie Krawcheck is the CEO and co-founder of Ellevest, a tech-first financial company, built by women for women. Ellevest helps women earn more money, save more money, and invest to grow her money —by providing the products and coaching to do so —from her first dollar through to Private Wealth services. Ellevest is one of the fastest growing digital investment platforms and has been named a #24 on CNBC's top 50 "Disruptor" list,#14 on LinkedIn's 50 "Most Sought-After Startups" ( #2 in New York), and one of Entrepreneur Magazine's Top 100 Brilliant Ideas. Krawcheck is also the best-selling author of "Own It: The Power of Women at Work."
Krawcheck, one of the few executives to find success in large complex companies and as a startup CEO, is widely recognized as one of the most influential women in business. She has been recognized by Inc. as a "Top Female Founder", called "The Last Honest Analyst" by Fortune magazine, was named the seventh most powerful woman in the world by Forbes, was # 9 on Fast Company's list of the "100 Most Creative People in Business and is considered one of the "Most Influential People in ESG Investing" by Barron's." She has been called one of the top 10 up and coming entrepreneurs to watch by Entrepreneur Magazine and has landed on Vanity Fair's "The 2018 New Establishment List."
Before launching Ellevest, Krawcheck built a successful career on Wall Street: She was the CEO of Merrill Lynch, Smith Barney, US Trust, the Citi Private Bank, and Sanford C. Bernstein. She was also Chief Financial Officer for Citigroup. Prior to that, Krawcheck was a top-ranked research analyst covering the securities industry.
Krawcheck received a BA summa cum laude from the University of North Carolina at Chapel Hill and an MBA with honors from Columbia Business School. She has two children and two cats.
show less
Session Speakers
DeLinda Forsythe: Creating a Culture of Multi-Generational Mentorship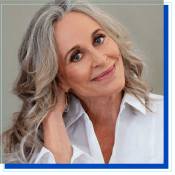 DeLinda Forsythe is a thirty-five-year executive, CEO and entrepreneur in the contract furniture industry. She founded Innovative Commercial Environments (ICE) in 2006. ICE has been on the Inc. 5000 7-times in part because of her decision to partner with Millennial co-workers. DeLinda captures this journey in Inspiring Generational Leadership: Your Guide to Design a Conscious Culture which provides a guide to the advantages of creating a culture of multi-generational mentorship.
AmyK Hutchens: She Gets It: Elevating Your Bold & Brilliant Voice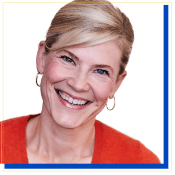 AmyK Hutchens is all about personal & professional growth – one conversation at a time. AmyK is an international award-winning speaker, the Amazon #1 bestselling author of the books, GET IT: Five Steps to the Sex, Salary and Success You Want and The Secrets Leaders Keep and is the Founder of the global community www.shegetsit.com. AmyK has over twenty years' experience training & consulting with clients such as The Home Depot, Starbucks Canada, Comerica Bank, Expedia, iS Clinical, Lockheed Martin, Securian Financial, Walmart, John Paul Mitchell Systems, Bank of America and hundreds more. AmyK travels the globe, physically and virtually, sharing with executives, influencers and go-getters HOW to confidently & competently navigate their toughest conversations. AmyK received her M.S. from Johns Hopkins University, and has been seen, heard or read on Bloomberg, NBC, ABC, USA Today, Entrepreneur, and U.S. News & World Report. She resides in San Diego, California. You can learn more about AmyK at www.amyk.com.
Risha Grant: Diversity Done Differently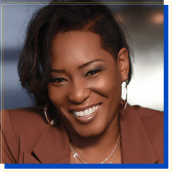 Motivated by her passion to correct societal isms like racism, sexism, classism and plain old stupidism, it is Risha's personal
mission to expose the value of Diversity & Inclusion while shining a light on the economic impact it creates. From her race, gender and lifestyle choices, to growing a small business and tackling economic issues, every area of her life intersects diversity.
Founder & CEO of Risha Grant LLC, an award-winning diversity consulting and communications firm, as well as an edgy, educational and motivational speaker, author Risha Grant is an internationally renowned diversity, inclusion and bias expert. She covers these topics as NBC KJRH's community correspondent and host of the Risha Talks series. Through her Tulsa World column, Risha Talks and as a contributor to Black Enterprise Magazine, she has motivated and educated numerous corporations, associations, and universities. In her book, That's BS! How Bias Synapse Disrupts Inclusive Cultures and the Power to Attract Diverse Markets and her corresponding "BS" Video Series, Risha has led audiences to new places of respect and understanding. These audiences have included Discover Card Financial Services, Samsung Electronics America, Cox Communications, Wells Fargo, USAA Diversified Financial Group, Boy Scouts of America, U.S. Airforce, Federal Reserve Bank of Kansas City, NBA's Oklahoma City Thunder, University of Oklahoma and Roger Williams University, to name a few.
She has been featured in Forbes, The Financial Times, Off Script, Bloomberg Media, Black Enterprise, Engage Magazine, Radioactive Radio, Take the Lead Radio, The Dream Catcher podcast, Money for Life podcast, DJC Oregon Newspaper, The Kansas City Star, WUSA-TV, KVUE-TV, KTLU-TV, WURD Radio, among other local and national media. Risha has also been awarded numerous honors such as being named a 2019 Top 100 HR Influencer by Engagedly, a 2018 Inclusive Leadership Award Winner and Entrepreneur of the Year in 2017. Through her interactive keynotes and deep-dive training sessions, Risha teaches and empowers attendees with D&I tools to increase their bottom line and permission to get rid of their BS.
Lindsay Boccardo: Leading in High Achiever Land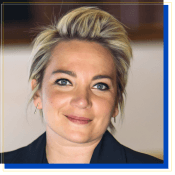 For more than a decade, Lindsay has been coaching, researching, and developing programs for
professional growth and emotional health in the workplace.

As a nationally-recognized generational expert, Lindsay has partnered with organizations such as
Roche, Indiana Farm Bureau Insurance, Carpenter Realtors, and the Indiana Supreme Court.

Lindsay earned a degree in psychology and public communication from Syracuse University, and a
professional coaching certification through the International Coach Federation.

By providing education through keynote speeches around the country, podcasts and her YouTube
channel, Lindsay empowers organizations to maximize the talent of their diverse workforce and
helps individuals nd the joy in understanding why every generation matters.