Each month, Tri Delta publishes In Memoriam, highlighting the lives of some of our Distinguished Deltas and longtime volunteers and sharing a full list of sisters who have recently passed away. Below is the In Memoriam for April 2021.
Susan Butler Burdick, Florida State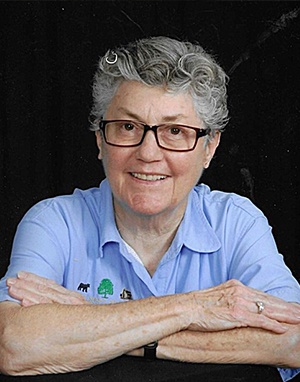 It is with great sadness that we announce the passing of Susan Butler Burdick, Florida State. 
Susan served as the first director of Georgia Special Olympics, where she directed statewide programs of sports training and athletic competition for 23,000 mentally challenged persons.
Susan received accolades from the Atlanta Track Club for her outstanding performance in promoting track and field, and she was nominated to Who's Who in American Women in 1977-78.  
Myra Leigh Tobin, Kentucky 
Tri Delta trailblazer Myra Leigh Tobin, Kentucky, passed away peacefully on Thursday, April 29, 2021. Myra briefly worked for U.S. Rep. William Natcher and in the Kentucky Department of Commerce before moving to New York. She began working at Goldman Sachs Group, Inc., and then moved to the New York-based international insurance firm Marsh and McLennan Companies, where she rose through the ranks to become senior vice president and then managing director, a position she held from 1982 until retiring in 1998.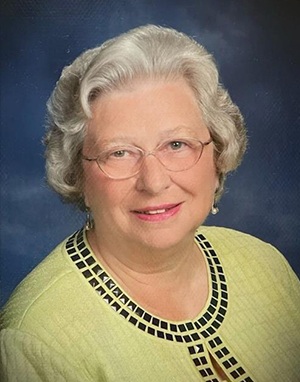 Myra was often called a "Woman of Firsts." She was the first woman with a master's in business administration hired by Marsh and McLennan, the first woman managing director of the firm and the first chair of the firm's Chemical and Pharmaceutical Industry Committee. She was also a founding member of the Board of the New York Women's Foundation.
Myra was a leader in New York, yet remained connected to her Kentucky roots. Her support of UK HealthCare enabled the construction of the Myra Leigh Tobin Chapel. She served as president of the UK Alumni Association and served for six years on the UK Board of Trustees. She served as president of the Kentuckians of New York and was inducted into the UK Hall of Distinguished Alumni in 2000. 
Betty Lou Vandeveer, California/Los Angeles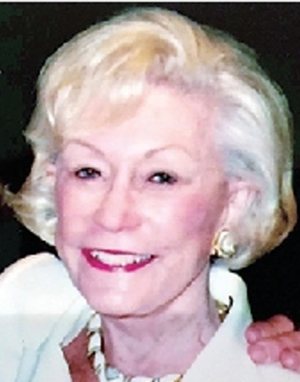 Tri Delta was saddened to learn of the passing of Betty Lou Vandeveer, California/Los Angeles. Betty graduated from Chaffey Junior College in 1942. In 1943, she married William Doyle Smith who was killed in combat a year later. Shortly after, Betty returned to her college studies at UCLA where she joined Tri Delta's Theta Pi Chapter.
It was through a sorority sister that she met Jim Vandeveer, whom she married on the same day she graduated from UCLA in 1946. Following graduation, Betty was a teacher and wrote her own home economics textbook. She also worked for the Regina Wine Company as a chemist and helped transform them into a successful vinegar company. She was famous for her skills as a hostess, her warm hospitality and her generosity of heart.
In Memoriam 
This In Memoriam list includes sisters who were reported as deceased to Executive Office April 1–30, 2021. If you know of a sister who has passed away, please report her information to Executive Office by emailing memberrecords@trideltaeo.org.
ADELPHI
Dykema, Muriel Muzzy '44 d. 8/2020
ARKANSAS
Seibold, Sylvia Stewart '50 d. 3/2021
BELOIT
Lawson, Janet Brizzie '46 d. 3/2018
Lenz, Mary Downs '50 d. 3/2021
BUTLER
Braden, Barbara Montgomery '45 d. 2/2021
Kehl, Kathleen Stotts '58 d. 8/2020
McCorkle, Carolyn '56 d. 11/2015
CA-BERKELEY
Kilpatric, Mary Hildreth '64 d. 9/2019
CA-LOS ANGELES
Shaw, Diane Demartin '46 d. 1/2016
DUKE
Speed, Amy Digiosia '81 d. 12/2020
FLORIDA STATE
Byal, Kathy Smith '84 d. 2/2020
FRANKLIN
Abel, Phyllis Taylor '47 d. 8/2021
Ferguson, Jean Kelham '50 d. 11/2016
McElheny, Esther Ramsey '55 d. 8/2019
IDAHO
Bonds, Sharen Moshinsky '53 d. 10/2017
Johnson, Kathryn Anderberg '44 d. 11/2015
Kamp, Harriette Hanna '54 d. 3/2014
Monson, Janice Foley '58 d. 4/2021
Simcoe, Roxie Daugherty '58 d. 12/2013
INDIANA
Ackermann, Jerra Wacker '48 d. 1/2021
IOWA
Wiechman, Linda Barry '63 d. 1/2021
IOWA STATE
Cole, Claire Anderson '46 d. 1/2021
KENTUCKY
Bartlett, Susan Mansfield '65 d. 4/2021
Waters, Linda Ford '74 d. 3/2021
MIAMI-OH
Hatch, Carol Armstrong '55 d. 1/2021
MICHIGAN STATE
McKercher, Mary Ellen Cusack '61 d. 3/2021
MINNESOTA
Martin, Margaret Reisdorf '44 d. 3/2021
MISSISSIPPI
Allenburger, Susan White '64 d. 4/2021
Jackson, Mary Haywood '58 d. 7/2020
Johnson, Neva Glover '61 d. 3/2021
Walcott, Dorothy Jones '63 d. 3/2021
MISSOURI
Yates, Kim Lewis '90 d. 4/2021
NEW MEXICO
Sarber, Ann Clark '59 d. 9/2020
NORTHWESTERN
Bruley, Suzanne Bigler '55 d. 3/2021
McSwiney, Jane Detrick '55 d. 9/2020
OHIO WESLEYAN
Caddell, Allene Eide '38 d. 2/2014
Coley, Marjorie Yarnell '49 d. 8/2013
Davison, Marjorie James '36 d. 9/2014
Iseman, Joan Doring '46 d. 1/2021
Winsby, Mary Auble '46 d. 6/2020
OKLAHOMA STATE
Horton, Kenzie '19 d. 4/2021
OREGON STATE
Follette, Marjorie Olsson '43 d. 3/2021
RHODES
Voss, Mildred Lee '46 d. 1/2021
SAINT LAWRENCE
Burd, Patrice Chester '59 d. 3/2021
SIMPSON
Burnham, Jean Liggett '45 d. 9/2020
Gebhardt, Mary Frank '48 d. 3/2021
SOUTHEAST MISSOURI STATE
McNeely, Beverly Miller '57 d. 4/2021
SOUTHERN CALIFORNIA
Gardner, Joan Faessel '57 d. 3/2021
SOUTHERN METHODIST
Fuqua, Sherry Youngblood '47 d. 3/2021
STEPHEN F. AUSTIN
Wierick, Linda Wells '73 d. 11/2019
TEXAS
Ferguson, Jane Hall '56 d. 3/2021
Hauser, Madelyn Horner '42 d. 4/2021
McMullen, Mary Louise Baker '50 d. 3/2021
WASHINGTON
Pennington, Penny '46 d. 1/2018
WHITMAN
Guletz, Marjorie Windom '41 d. 3/2021
WILLIAM & MARY
Raas, Judith Brown '53 d. 1/2019
Slaughter, Patti Adams '57 d. 10/2019
WISCONSIN
Kinney, Cynthia Boller '60 d. 3/2021
Tregoning, Margaret Tucker '46 d. 3/2021