Join us in celebrating the OustanDDDing achievements of our Tri Delta sisters who are leading and serving in their careers and communities!
University of Arizona – Phi Beta
Alex Robie Harris, Arizona, was recently named to Tucson's 40 Under 40! Alex graduated from the University of Arizona with a B.S. in family studies and human development and an M.A. in higher education. In May 2021, she earned her doctorate in educational leadership from Northern Arizona University. A higher education professional with more than 10 years of experience working at the University of Arizona, Alex currently serves as a senior project director in the Office of University Initiatives where she manages and implements high-priority projects for the president and university administration.
During her time in this dynamic role, Alex has contributed to the creation of the university's Bias Education & Support Team (BEST), managed the permanent installation of a tribal flag display showcasing the flags of all 22 Native Nations in Arizona, launched the President's Postdoctoral Fellowship Program, and chaired a task force to evaluate the university's collection of sex, gender, and pronoun information from students and employees, resulting in more inclusive methods of collection. Alex also serves on the university's COVID-19 Response Team, contributing to campus testing and vaccination efforts.
Auburn University – Phi Theta
Alison Jenkins, Auburn, leads the engineering community and graduate student body at Georgia Tech, serving as president of the Woodruff School Graduate Women, vice president for professional development of the Graduate Student Government Association, and as a leadership coach and fellow. She attributes her success to the professional development and leadership skills gained as a collegiate and alumnae member of Tri Delta as she represents and make decisions for a diverse group of engineering students.
University of California/Davis – Beta Pi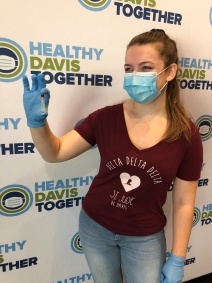 Cynthia Sacker Marsh, California/Davis, is a newly elected volunteer ambulance captain for her village. Cindy has been an EMT for 5 years and has served her community throughout the COVID-19 pandemic. She also volunteers as an American Heart Association instructor and a water safety instructor through the American Red Cross. Thank you to Cindy for setting the example of being brave, bold and kind in service to the community!
Erin Carney, California/Davis, was part of the herculean effort to provide COVID-19 tests for university students and the local community through her role at Healthy Davis Together. Launched in September 2020, Healthy Davis Together is a partnership between the university and the City of Davis that provides free COVID-19 testing to all residents and community workers. A recent graduate, Erin found that her participation in the program gave her practical skills for the workforce.
University of Central Florida – Beta Lambda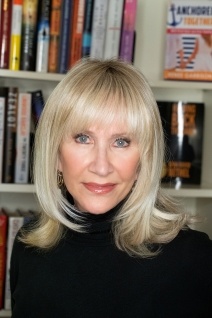 Author Renee Garrison, Central Florida, was named president of the Florida Authors and Publishers Association (FAPA). This nonprofit organization is dedicated to providing the highest quality of information, resources and professional development to members—and others interested in the writing and publishing profession—in the state of Florida.
"I was honored to take on this role," says Renee, who has written two award-winning Young Adult books, "The Anchor Clankers" and its sequel, "Anchored Together." "Every year FAPA holds a series of educational conferences for authors, publishers and other industry professionals. We help aspiring writers and hold our annual FAPA President's Book Awards to recognize excellence and creativity in design, content and production."
University of Florida – Alpha Psi
Alice Luthy Tym, Florida, recently participated in a panel "Before Title IX: Takes from Senior Athletes ," hosted by the National Senior Games, discussing the history of women's sports. Alice is a former tennis player who was ranked No. 13 in the world in the 1960s. She went on to coach college tennis, becoming the first women's tennis head coach at the University of Tennessee-Chattanooga in 1974-1978.
Furman University – Gamma Xi
One of Gamma Xi Chapter's graduating seniors, Krista Just, will be commissioned into the United States Army as a second lieutenant in the Infantry branch. She is 1 of 13 women in the country this year to do so and is the first woman in Furman University history to receive this commission! Read more about Krista here.
University of Kansas – Theta Omega
Interior designer Micaela Sheffield, Kansas, was named to Boutique Design's 2021 Boutique 18 Class. She will be featured in the fall issue of Boutique Design magazine and celebrated at BDNY's kick-off party at Gotham Hall in New York City. Micaela has 5 years of experience working alongside the hospitality team of LEO A DALY, where she was also one of four employees firm-wide to be awarded the Director's Award, "granted in recognition of exceptionally meritorious leadership … [and] exceptional achievement, which substantially contributed to the success of LEO A DALY."
Millsaps College – Gamma Zeta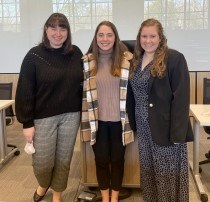 Collegiate members of Gamma Zeta Hannah O'Bryan, Riley Houston, Samantha Sherman and Rose Ward all defended their honors theses at the annual Millsaps Honors Conference. Hannah won Best Overall Thesis Presentation, and Riley won Best Humanities Thesis!
University of Oklahoma – Theta Gamma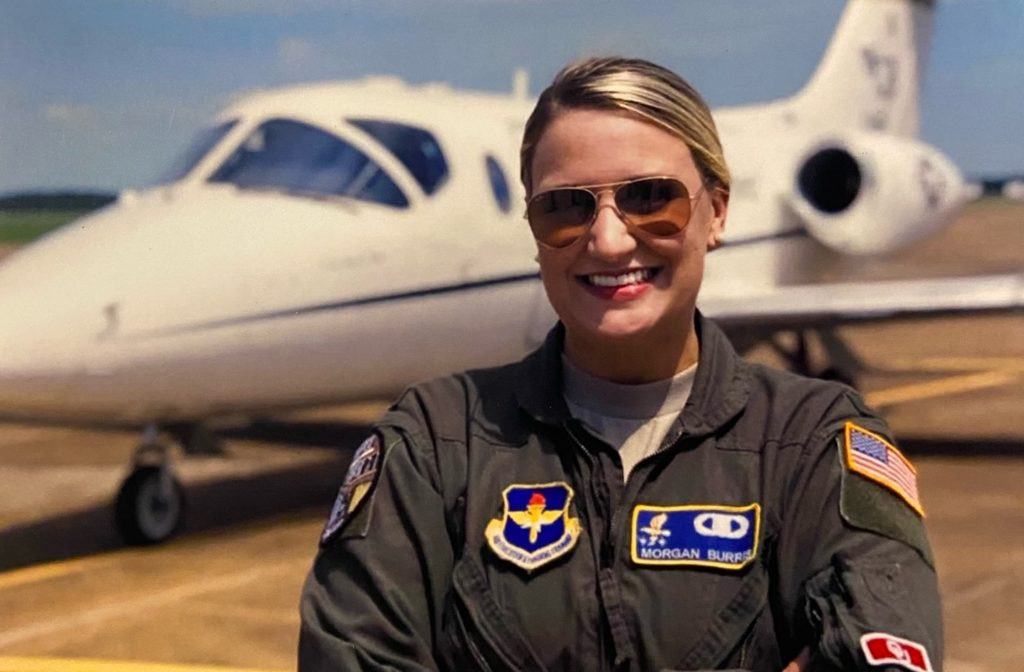 U.S. Air Force Captain Morgan Burris, Oklahoma, is a pilot with the Will Rogers Air National Guard. She was selected as a finalist for the Oklahoma Military Aviation Distinguished Service Award for being one of six copilots mobilized for the first-ever Presidential Emergency Involuntary Mobilization of the Air National Guard. After returning, she was upgraded to Aircraft Commander as a first lieutenant—a first for a female aviator in the 185th Special Operations Squadron (SOS)!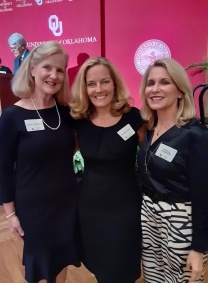 Dr. Lynn Seely, Oklahoma, was honored by the University of Oklahoma Gaylord College of Journalism and Mass Communication as a Distinguished Alumni. Dr Seely is former president and CEO of Myovant Sciences and has brought two life-saving drugs to the marketplace. Pictured is Dr. Seely (center) with her two pledge sisters, Nancy Traylor Burgett (left) and Tricia Sine Thompson (right).
Oklahoma State University – Phi Upsilon
Maura Loyola, Oklahoma State, was named 2021 Miss Oklahoma Latina and competed in the Miss U.S. Latina pageant last fall in Miami! She had previously been involved in pageants as an undergraduate when she was named Miss Hispanic OSU in 2014. Today, Maura also serves Oklahoma State University as Retention Initiative for Student Excellence (RISE) Coordinator. A first-generation college student, Maura was also a RISE scholar her first year at OSU, where she graduated with a Bachelor of Science in business administration and is working on a master's in social work (MSW).
University of the Pacific – Phi Rho
Caroline Bolls Miller, Pacific, was confirmed in June 2022 as lieutenant general and now serves as deputy chief of manpower, personnel and services for the U.S. Air Force. In doing so, she skipped the two-star rank and received her third star—becoming just the third active-duty woman in the USAF to wear three stars. Most recently, she served as the commander of the 502nd Air Base Wing and Joint Base San Antonio, overseeing the Defense Department's largest joint base with 80,000 full-time personnel and a facilities and infrastructure portfolio worth $37 billion. Over her impressive career, Lt. Gen. Miller has received numerous awards and decorations, including the Defense Superior Service Medal, the Legion of Merit and the Global War on Terrorism Service Medal.
University of Pennsylvania – Psi
One of Tri Delta's 33 Under 33, Claire Sliney, Pennsylvania, was recently awarded a Fulbright-National Geographic Storyteller Grant to conduct research and create a documentary film in France. (Read about Claire's 2019 Oscar win as highlighted in The Trident online.)
At the University of Pennsylvania, she is a Perry World House Student Fellow and a Millennium Fellow through the United Nations Academic Impact and Millennium Campus Network. As a Fulbright grantee in Paris, France, Claire will study the sociopolitical and sociocultural implications of the depictions of French-Maghrebi women in French cinema and, in turn, will use cinema to reimagine French-Maghrebi female identity.
Pepperdine University – Gamma Rho
Past Fraternity President Kimberlee Di Fede Sullivan, Pepperdine, was named Austin's Healthcare Hero by the Austin American Statesman. The Healthcare Heroes project is dedicated to the healthcare professionals who are working with passion, purpose and determination to improve people's lives in the Austin community. Kimberlee is the founder and clinical director of Sullivan Physical Therapy and specializes in women's health.
Stetson University – Alpha Delta
Savannah-Jane Griffin, Stetson, was named chief executive officer of the Neighborhood Center of West Volusia. She was formerly director of community and inclusive excellence at Stetson University and is a member of the Daytona Beach Area Alumnae Chapter.
Vanderbilt University – Delta Gamma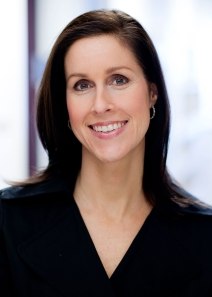 Atlanta attorney Alycen Moss, Vanderbilt, co-chair of Cozen O'Connor's property insurance group, has also been appointed to co-vice chair of the firm's global insurance department. Alycen, who serves as managing partner of Cozen O'Connor's Atlanta office, concentrates her practice in civil litigation and has extensive experience with matters pertaining to property and casualty insurance, transportation matters, and mass and complex torts. Alycen, an active member of the Claims and Litigation Management Alliance (CLM), was recently selected as the 2022 CLM Professional of the Year in Litigation Management.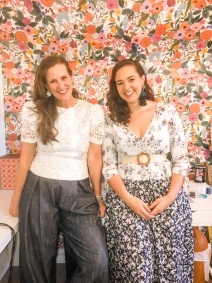 Stephanie Brakefield, Vanderbilt, and her daughter, Mary Cayten, have partnered to create Brakefields, their universally designed clothing line that focuses on fashion AND function.
"Both of us have been designing and sewing forever and have always wanted to start a line together," shares Stephanie. "We spent most of 2020 talking to women all over the world about the problems/limitations they found in their current clothes. What we discovered was a lack of clothing for women with disabilities. As we worked on designs that made life easier for those with disabilities, we realized that creating universally designed clothes made getting dressed and feeling great something all women would appreciate. Our designs are colorful, feminine and easy to move in, allowing you to feel comfortable and look great all day!"
By making function and fashion equally important, Brakefields is creating fun, colorful clothing that is accessible to a wider population. Stephanie says she has loved combining her background in special education, her love of art and design and her desire to hear other's stories into this unique brand. And best of all, she gets to work with her daughter every day! Their first collection launches later this year.
University of Washington – Theta Alpha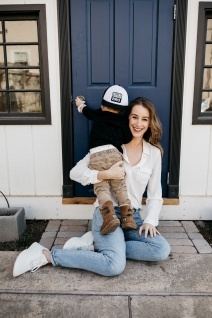 Monica Plath, Washington, is the founder & CEO of Littlebird, a company she started at home with a toddler on her lap. Littlebird is a wearable tracker for toddlers and connected app for moms.
"I started Littlebird because I never wanted to miss a moment while away, and wanted to know where my child was, who they were with and that they were OK," shares Monica. "My home and life were a connected ecosystem with the exception of the person that mattered the most—my toddler who could not talk, tell me his needs were being met or where he had been with his babysitters."
She set to work creating the Littlebird Toddler CareTracker wearable and intuitive app. Monica got her business off the ground during the pandemic, successfully raising $2 million in funding from home: "This was accomplished even though less than 2% of all venture capital funding goes to women, and a fraction of that is for a consumer hardware product," says Monica. "This is an against-all-odds story of a non-tech mom founding a tech company in the middle of the pandemic with two toddlers, in remote Yakima, Washington."
Today, Littlebird has team members and contractors across the world and board members that include the former CFO of T-Mobile, VP product marketing for Google, and SVP global comm for Expedia.