In joining Tri Delta, our members understand the importance of contributing to the well-being, growth and development of our sisters. Tri Delta's Foundation shares that mission, connecting our nearly 250,000 members with ways to make transformational impact on our sisters in need.
It's because of the kindness of donors to Tri Delta's Foundation that we are able to change the lives of our members—from helping with the rising costs of tuition to reframing the conversation around mental health to making a life-altering grants in the face of a medical crisis.
Tri Delta's Foundation is 100% supported by the donations of Tri Delta sisters and friends. Keep reading to learn more about how Tri Delta's Foundation has been able to significantly impact the life of one of our alumnae members over the past year, thanks entirely to the contributions of our donors.
Meet Brianna Zinda, Florida Gulf Coast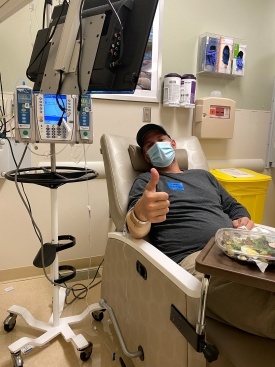 As a young mother of two young daughters, Brianna and her husband were planning to make a major life change by moving their family from Florida to North Carolina. It had been a dream of theirs to relocate to Charlotte, close to family and long-time friends, and it was coming true in July 2021.
A week before their move, Brianna's husband, Cheston, began experiencing pain in his upper body. Following an inconclusive trip to an urgent care facility, he had to seek diagnosis at the hospital. There they discovered seven liters of fluid collapsing his lung. After removal of the fluid, they discovered a 5 cm mass—stage 4 lung cancer.
This diagnosis changed everything for their family. Cancer treatment has left Cheston unable to work. Caring for her husband and little girls means that Brianna, too, is no longer able to work full-time. They were unable to fulfill their dream of moving to North Carolina, staying in Florida for Cheston's treatments, away from family and friends.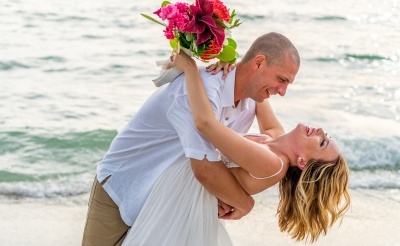 Brianna soon found this diagnosis has affected every aspect of their lives. "We don't know how much time we have with anyone. When you have a diagnosis hanging over your head, you have to wonder is this the last holiday, is this the last birthday, is this last today I have with him?"
A grant from Tri Delta's Foundation has alleviated some of the stresses of everyday life for the Zinda family. It has allowed Brianna to work part-time, care for her husband and daughters, and make ends meet.
"This has taken the financial burden off of me. The last thing I want to worry about is keeping a roof over our heads, and this grant has provided quite literally the roof over our heads and allowed me to have time with my family during this hardship," Brianna shared.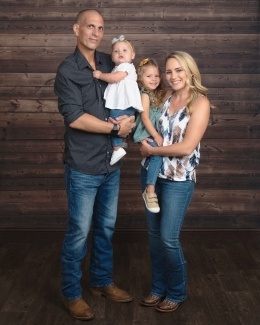 Brianna is tremendously grateful for the gift of time this has provided her family, and thanks the generous donors who allowed Tri Delta to make a difference in her family's life.
Tri Delta was saddened to learn of the passing of Cheston Zinda in October of 2022. We are sending our love and deepest condolences to our sister Brianna, their children and the entire Zinda family.
Now more than ever donors to Tri Delta's Foundation—through gifts both large and small—are bettering the lives of our sisters throughout their lifetime membership. Want to be part of making a transformational impact on Tri Delta? Go to give.tridelta.org or contact us at foundation@trideltaeo.org.