The following is an excerpt from the upcoming Trident featuring Tri Delta entrepreneurs who founded organizations for women. You can read their full stories in the 2018 winter/spring issue of the magazine. 
Tri Delta was founded by women for women, when our Founders bravely created a new organization that would "be kind alike to all" and "think more of a woman's inner self and character than of her personal appearance."
And as brave, bold and kind women who live, learn and lead with Purpose – for a lifetime, Tri Delta members have a responsibility to have a npositive impact on the world around us.
The following women are doing just that. These entrepreneurs have founded their own organizations, each dedicated to being "kind alike to all" by helping other women across the globe.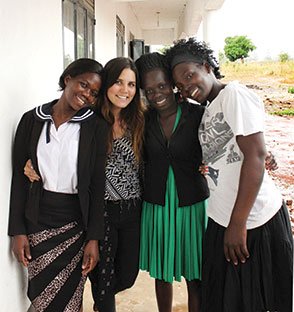 Creating Change
Loren Thomas, Texas
Co-founder of Tribe + Glory
In 2011, Loren volunteered for a year in Uganda before starting college. During that time, she was inspired to do something that would make a lasting impact on the community.
Loren worked for a nonprofit's sponsorship department that provided her with many opportunities to get to know mothers of the children the program served. Out of the conversations with those women came the idea for Tribe + Glory, which Loren co-founded with one of her fellow volunteers, Caragh Bennet.
Tribe + Glory provides short-term employment for women through jewelry-making. They also receive training in banking, marketing and management, as well as instructions on how to create their own business plan.
"We believe that empowering women is the answer and the way to create change," says Loren. "By empowering these women, they're going to go out and encourage other women and young girls to chase after their own dreams — and they're going to be able to invest in those young women's dreams. It's creating a system of role models of strong women in the community that young boys and girls can look up to. It takes dedication and hard work to make your dream come true, but it is possible."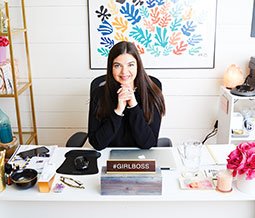 Empowering Entrepreneurs
Kristina Tsipouras, Stetson
Founder of Boston Business Women and Moroccan Magic
Entrepreneurship runs in Kristina's blood. When one of her friends brought her argan oil from Morocco, Kristina researched the product and began working with a formulation company. Eventually, landed on what she deems the smoothest lip balm in the world.
Whole Foods and CVS picked up the line, and the company quickly grew. Working from home every day, Kristina was focused on growing her business. But she felt there was another piece of the puzzle missing — a support system.
Within three months of founding Moroccan Magic, Kristina started Boston Business Women as a private Facebook group to connect with other professional women. As the group expanded beyond Facebook to an in-person networking group, she knew she had hit on a niche that Boston was missing.
"We wanted to do a different take on women in business," explains Kristina. "We focused on the positive aspects of why it's so great to be a woman in business today. It's not about going to a networking event and putting on a nametag; it's about making a deeper connection with people, bringing your whole self and being authentic in everything you do."
Today, Boston Business Women has more than 10,000 active members and is growing by about 50 new members a week.
Kristina says, "There is no way as an entrepreneur I could have the courage to do what I do without having a strong community of women to fall back on."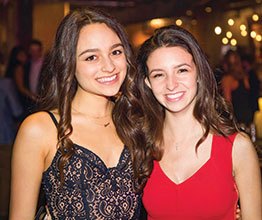 Building a Business Network
Sasha Pines and Sloane Chmara, Vanderbilt
Co-Founders of Vanderbilt's Women in Business
In 2015, Sasha Pines and Sloane Chmara co-founded Vanderbilt's Women in Business (WIB). They wanted to empower women, especially future female leaders, by engaging a network of advocates for businesswomen's ambitions and by creating multiple networking opportunities for their members.
"We're in a time where women are speaking up and taking control of their lives," says Sloane. "Having a space where women can come together and talk about entrepreneurship opportunities without the fear of being judged, and to have a safe space to talk to and learn from speakers is a need we saw in the Vanderbilt community."
For Sasha and Sloane, being surrounded by their Tri Delta sisters exposes them to many different entrepreneurs in an assortment of career fields. "Business and life is all about the people and the community," says Sasha. "I'm a big believer that you are the sum of the people you surround yourself with, and for me, I found impressive, ambitious and supportive women in Tri Delta and knew that is where I belonged."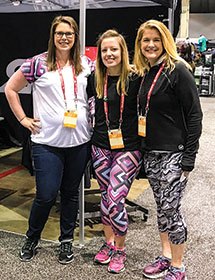 Changing the Conversation
Sarah Reifenberg, Denver
Co-founder of Rsport
Sarah is changing the game when it comes to women's athletic wear. As part of a three-woman team, she — along with fellow Tri Delta Nikki Jamison Morrison, Denver — helped create and launch Rsport, a company dedicated to providing performance apparel for women sizes 10 through 6X.
Rsport was the brainchild of CJ Riggins, a former co-worker of Sarah's, who had found that the average size female was between a 16-18, but athletic apparel companies weren't creating workout clothes in that size.
Inspired by the idea of empowering other women, Sarah decided to join CJ and moonlight for Rsport, overseeing the operations of the business. For Sarah, creating positive change for the community of women athletes that Rsport serves has been the most exciting and rewarding part of the job.
"We've opened up the door to the average woman so that she doesn't have to worry about what they look like or how something fits," says Sarah. "Everything is customized for bigger women. Our whole goal and mission is to allow women to not have to think about what they're wearing — they can just go out, feel good about themselves and do what they're doing."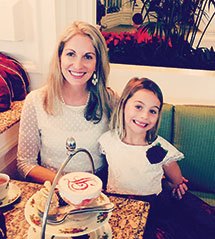 Revealing Beauty, Sharing Hope
Rebecca Dunmire, Central Florida
President & Founder of CrystalSmooth Microdermabrasion
With more than a decade of experience in medical sales, Rebecca was working for the manufacturer of Botox when she decided to leverage her experience in the medical aesthetic field and strike out on her own. After about five years of development, CrystalSmooth — a non-motorized microdermabrasion device — was born.
For Rebecca, CrystalSmooth has always been about more than just providing a high-quality skincare product; there was another crucial component to the business model: a portion of the sales from CrystalSmooth is donated to organizations that help fight human trafficking.
CrystalSmooth also recently launched its Freedom Collection, a line of makeup bags handmade by survivors of human trafficking. Rebecca partnered with a company that helps women escape the sex trade by teaching them to sew, providing a living wage and allowing them to choose freedom.
A portion of the sales of the Freedom Collection will be donated to build a Hope Center to help even more women who have been victims of human trafficking.
Rebecca admits that sometimes the issue of human trafficking seems overwhelming. "Sometimes you wonder, 'How can one person make an impact on such a global issue?'" But reflecting on all that she's been able to contribute over the past two years is humbling, she says. "It's humbling to support this cause and to support this mission."