Lisa Diskin, Toledo, is a dedicated Tri Delta volunteer who has supported our sisterhood for many years as an alumnae philanthropy specialist, alumnae chapter president and in other roles. As she was recently going over her plans for her will, Lisa considered another way she could support Tri Delta—with a planned gift to Tri Delta's Foundation. By remembering Tri Delta in her will, Lisa became a member of Tri Delta's Heritage Society.   
"Because I'm of a certain age, planning for the future is of the utmost importance," says Lisa. "I only wish I had done this sooner as I now have a sense of calm that my wishes will be fulfilled after I'm gone."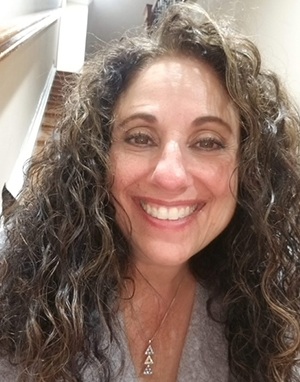 Born and raised in Toledo, Ohio, Lisa was initiated at Phi Alpha Chapter at the University of Toledo in 1985. After moving around the world, Lisa eventually settled in Fredericksburg, Virginia, in 2004 and has lived there ever since. In 2005, she and Heather Thomas founded the Fredericksburg Alumnae Chapter, which continues to thrive today.  
"We are small but mighty with approximately 25 members and I'm getting ready to lead this wonderful group of sisters for the second time," says Lisa. "The first time was in 2005!"
For Lisa, supporting Tri Delta also means giving back to Tri Delta's Foundation. 
"Tri Delta has given me SO much," she says. "I am who I am today because of Tri Delta. She saw something in me that I didn't see in myself. I've matured and grown in ways I never thought possible, and it's all because of two very important women who founded a society that thinks more of a woman's inner beauty than her outward appearance. They created a Fraternity that firmly believes that being kind alike to all should be the most important thing."  
"I'm often asked if I WAS in a sorority in college and I proudly respond 'I AM a Tri Delta.' Our membership lasts a lifetime and, let's face it, there are still at least 150,000 sisters I haven't had the pleasure of meeting—but I'm sure going to give it my best college try!"
For information on giving to Tri Delta through your will or estate plan, please contact Tawnya Braeutigam at 817.471.1908 or tbraeutigam@trideltaeo.org.