Each month, Tri Delta publishes In Memoriam, highlighting the lives of some of our Distinguished Deltas and longtime volunteers and sharing a full list of sisters who have recently passed away. Below is the In Memoriam for December 2020.
Remembering a Trailblazing Traveling Consultant
Tri Delta was saddened to learn that Alice Walker Nelson, Illinois, passed away on Dec. 2, 2020, at the age of 94.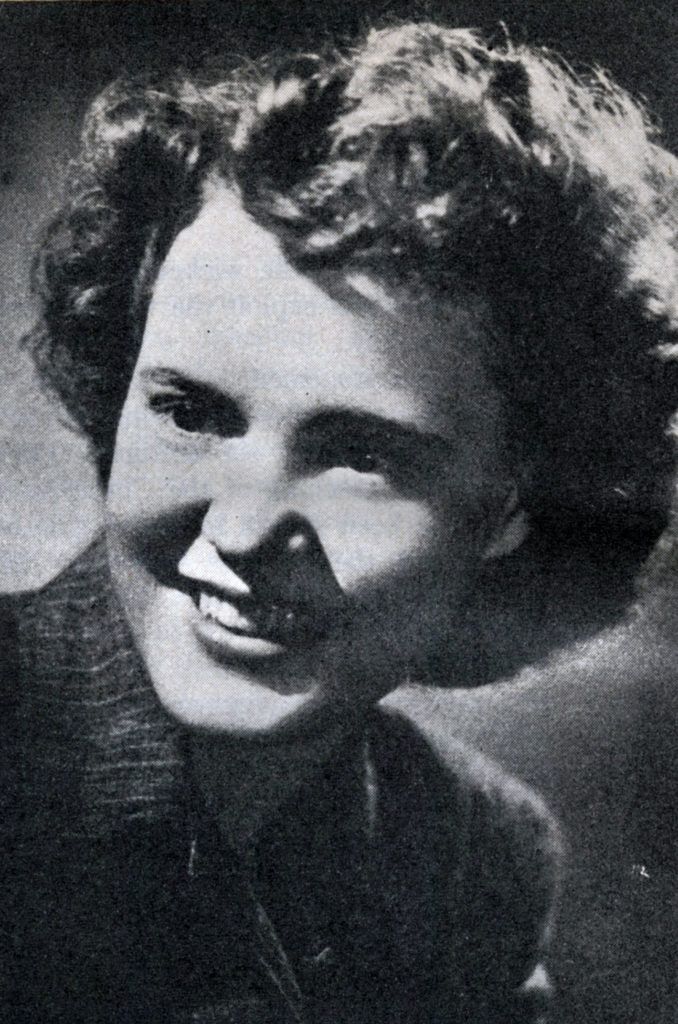 After her junior year in high school, Alice left her hometown of Golconda, Illinois, to study at Sullins College. A year later, she enrolled at the University of Illinois where she studied research journalism. While there, she joined Tri Delta's Delta Pi Chapter and served as collegiate chapter president.
Following her graduation, Alice served Tri Delta as a traveling secretary (today known as a chapter development consultant); she spent a year with a travel trunk and a typewriter in hand, crossing the U.S. by herself, visiting beautiful campuses while steadfastly serving our sisterhood. 
An article in the October 1947 issue of The Trident describes Alice as "a rare combination of charm, sincerity, sparkling enthusiasm and good judgement."
She never lost her love of campus or the college life and would later serve as an admissions counselor and Panhellenic advisor at Willamette University until she retired in 1993. Alice had a lifelong passion for mentoring and supporting young students, especially young women. We are grateful for all she did to give back to our sisterhood.
This In Memoriam list includes sisters who were reported as deceased to Executive Office Dec. 1–31, 2020. If you know of a sister who has passed away, please report her information to Executive Office by emailing memberrecords@trideltaeo.org.
ALABAMA
Davis, Nancy Akin '58 d. 12/2015
Manly, Martha Scales '45 d. 11/2014
ARIZONA
Goodspeed, Patricia Davey '46 d. 12/2020
ARIZONA STATE
Kostantacos, Tasha '77 d. 7/2020
ARKANSAS
Burke, Lila '55 d. 4/2020
McDermott, Elizabeth Herring '45 d. 10/2016
BELOIT
Beeby, Shelly Seip '56 d. 3/2019
CA-BERKELEY
Pettit, Irene Bernadicou '58 d. 7/2020
CAL STATE-NORTHRIDGE
Burkhard, Mary King '72 d. 11/2018
CA-LOS ANGELES
Winnen, Nancy Hutchings '46 d. 11/2014
CARNEGIE MELLON
Peck, Frances Iki '66 d. 10/2019
COLBY
Morsillo, Thelma Brann '45 d. 7/2012
COLORADO
Kunzman, Kay Silvernale '58 d. 8/2020
DENISON
Jones, Barbara Auld '43 d. 10/2020
DEPAUW
Godwin, Patricia Zwickel '57 d. 7/2020
FLORIDA STATE
Fleece, Joanne McCartney '50 d. 9/2019
GEORGIA
Pope, Aylene Jennings '45 d. 12/2016
IDAHO
Bancroft, Carolyn Goodwin '49 d. 6/2019
Freund, Mary Hansen '50 d. 8/2009
Hoffman, Patricia Gallagher '46 d. 9/2019
Jacobson, Charlotte VanRiper '47 d. 8/2017
Lallman, Betty Wood '47 d. 2/2019
Stechschulte, Mary Catti '46 d. 11/2019
ILLINOIS
Nelson, Alice Walker '45 d. 12/2020
INDIANA
McKelvey, Mary Protsman '45 d. 11/2013
IOWA
McGinnis, Mari Lu Moon '43 d. 11/2020
Niehaus, Janice Levsen '52 d. 12/2019
Schafer, Margaret '56 d. 11/2020
KANSAS
Hanson, Mary Laird '56 d. 4/2020
KANSAS STATE
Marsh, Eleanor Myers '45 d. 2/2011
Ott, Martha Bras '55 d. 1/2019
KENTUCKY
Matthews, Ann Downing '51 d. 10/2020
MIDDLEBURY
Andrew, Anna '61 d. 10/2019
MINNESOTA
Dana, Joan Meland '52 d. 9/2020
MISSISSIPPI
Youmans, Carolyn Walden '60 d. 10/2013
MISSOURI
Anderson, Davie Burnett '50 d. 8/2020
Campbell, Harryette '47 d. 12/2020
Kyd, Margaret Douglass '42 d. 10/2020
McKee, Mary Avery '46 d. 5/2020
Pennock, Peggy Page '41 d. 5/2020
Peters, Virginia Stauffer '48 d. 4/2020
NEBRASKA
Scharfenberg, Jean Irey '67 d. 11/2020
NORTH CAROLINA
Ormston, Mary Murphy '45 d. 5/2014
NORTHWESTERN
Mick, Sally Smelter '45 d. 1/2016
OKLAHOMA
Kern, Sally Robertson '69 d. 11/2020
OREGON
Leslie, Teresa Sunkel '72 d. 7/2018
Reish, Janice Kent '47 d. 8/2019
PENNSYLVANIA
Barber, Gretchen Rhein '58 d. 10/2020
Palmer, Ruth James '45 d. 6/2016
RANDOLPH-MACON
Paine, Jane Krause '45 d. 2/2017
SOUTH CAROLINA
Plowden, Grace Zimmerman '55 d. 10/2020
SOUTHERN CALIFORNIA
Mathison, Patricia Jeffery '45 d. 5/2015
SOUTHERN METHODIST
McGee, Nancy Griffith '45 d. 10/2018
Rouquette, Margaret Coffman '72 d. 12/2020
SOUTHWESTERN
Parnell, Beverly Robinson '45 d. 7/2014
TENNESSEE
Mangum, Marie Pentecost '45 d. 4/2018
TEXAS
Williams, Beth Brodnax '48 d. 11/2020
TEXAS CHRISTIAN
Bates, Mckenzie '14 d. 10/2020
TEXAS-EL PASO
Osborn, Peggy White '45 d. 2/2018
Ramsey, Charlie Glen Johnson '45 d. 3/2013
VANDERBILT
Jansing, Doris Creagh '52 d. 9/2020
Peerman, Mary Klyce '45 d. 6/2013
VERMONT
Massey, Cynthia Wriston '45 d. 10/2019
WILLIAM & MARY
Aldridge, June Rickard '54 d. 6/2016
Paulsen, Janet Wessling '45 d. 7/2017
Peebles, Alice '45 d. 2/2016
Pulley, Elizabeth Richardson '45 d. 10/2017