Tri Delta is thrilled to announce our 2020-2021 Collegiate Advisory Panel (CAP)! The CAP is a standing focus group, comprised of undergraduate members, who will serve as a liaison between the collegiate membership and Tri Delta leadership addressing topics facing college campuses today. The CAP will provide perspective and insight on relevant topics and serve as the voice of the undergraduate experience. After an application process, 11 extraordinary women were chosen to serve on the panel. Tri Delta looks forward to collaborating with these women to enhance the collegiate experience and honor our commitment to helping women live, learn and lead – with Purpose – for a lifetime.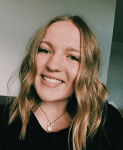 Hannah Eckert, Idaho
Hannah currently serves Theta Tau Chapter as collegiate chapter president where she works to ensure that all chapter operations are fully serving the members. Prior to serving as CCP, Hannah held the officer positions of secretary, vice president of administration and academic development chair. Hannah is currently pursuing a Bachelor of Science at the University of Idaho, majoring in medical sciences with hopes of attending medical school in pursuit of a career in pediatric medicine. When she isn't studying or serving Tri Delta, she enjoys spending her time reading, dancing, hiking in the hills of her hometown, Wenatchee, Washington, and spending time with the people she loves (especially her pup, Milo).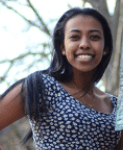 Helen Tariku, William & Mary
Helen is a rising senior from Arlington, Virginia, double majoring in government and sociology with a concentration in crime, law, and society on the pre-law track at the College of William & Mary. She currently serves as the vice president of public relations for Alpha Mu Chapter. Her other involvements outside of Tri Delta include being a fitness instructor at the college's campus rec where she teaches cardio dance and GRIT, being a tour guide, campus ambassador and being in a service fraternity.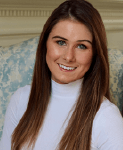 Alice McCraney, Mississippi
Alice serves as the sponsor chair for Chi Chapter at the University of Mississippi where she oversees the planning and production of events such as Bid Day and Big Little Reveal. She has also served on the membership sub-committee and as a "Dolphin Pod" leader, where she helped with new member education and transition into college and Greek life. Alice is a dietetics and nutrition major, with minors in chemistry and biology. She is also on the pre-medicine track. In her free time, Alice enjoys working out, cooking, being outdoors, and making memories with her great friends. She lives in Jackson, Mississippi, with her parents and two siblings, as well as her beloved dog, Murphy.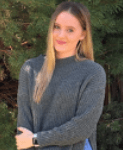 McKenna LeVitt, Nevada
A native Nevadan and currently a junior in the Honors College at the University of Nevada Reno, McKenna is dual majoring in international affairs, with an emphasis in law & diplomacy, and political science, and minoring in public health. She has served as the assistant philanthropy chair and new member educator for Theta Theta Chapter and is currently in her second term as collegiate chapter president. After serving as a U.S. Senate Intern, McKenna fell in love with D.C. and hopes to pursue a career in public policy where she is actively advocating for the priorities that she is passionate about. When McKenna isn't studying or working, she is spending time with her family and friends, reading a good book or traveling. Working with kids with disabilities is one of the activities that she loves the most, and she hopes to continue to have a special relationship with this community throughout her career.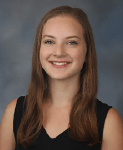 Adi Goren, Emory
Adi attends Emory University in Atlanta, Georgia, and is a nursing major at Nell Hodgson Woodruff School of Nursing. She is hoping to work in a Pediatric Intensive Care Unit when she graduates with a Bachelor of Science in nursing. Adi has previously served as the director of member selection and collegiate chapter president and is now ready to use her leadership experience to serve on the Collegiate Advisory Panel. In her free time, Adi likes to do yoga and read any book from Reese Witherspoon's book club.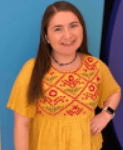 Nina Muldoon, Stockton
Nina serves as the vice president of administration for Gamma Omega Chapter in New Jersey. Prior to being slated into VPA, Nina served as continuing education chair and music chair. Nina has also served as a campus leader at Stockton University for the past three years as an orientation leader and a mentor to new students. Nina is studying elementary education with a minor in childhood studies. She hopes to become a teacher and have a positive impact in the lives of her future students. Nina is on the Dean's List and is a member of Order of Omega honor society. Over the summer, when not visiting sisters or working orientation, Nina is a camp counselor. In her free time, Nina loves hanging out with her friends, trying new foods, doing community service, watching Netflix, making Tik Toks and listening to music.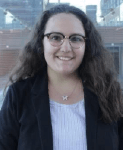 Maddy Okkerse, Temple
Maddy is a junior at Temple University in Philadelphia, Pennsylvania, majoring in international business & supply chain management in the Honors College and minoring in Spanish. Maddy is a founding member of Epsilon Phi Chapter and served on her inaugural officer team as director of administration. Outside of Tri Delta, Maddy is a Resident Assistant, Campus Chairperson of Temple Global Brigades, and the Student Involvement Associate in Temple's Student Activities, where she works closely with student organizations, the Service Immersion Program and fraternity & sorority life. Maddy is heavily involved with service-learning programs and has facilitated two service-learning based alternative breaks. Through these trips, she is able to teach her peers about the social justice issues people in these areas face, including sustainability in Ecuador and public health in Honduras, and how we can combat the dominant narrative and learn from nondominant perspectives. In her free time, Maddy enjoys being active and painting.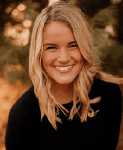 Julia Haack, Nebraska
Julia serves as collegiate chapter president of Kappa Chapter at the University of Nebraska-Lincoln. In this role, she oversees all chapter officers and sets a vision for the chapter's direction. Julia is a BSN nursing student at the University of Nebraska Medical Center. She serves on the Dean's Student Advisory Board, is a UNMC College of Nursing Ambassador, and is an active member of the Student Nurses Association. Julia has earned a spot on the Dean's List every semester of college. In her free time, she enjoys baking, spending time with her dog, and listening to music by Kacey Musgraves. Julia's biggest passions are exercising and spending time outside. She hopes to spread a message of positivity and advocacy for Tri Delta women during her time on the Collegiate Advisory Panel.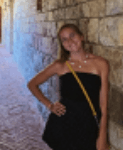 Caroline Doyle, Oregon
Caroline serves as collegiate chapter president at the University of Oregon, leading the women of Theta Delta toward their consistent goals of academic excellence, philanthropic passion and community engagement. She previously served as vice president/chapter development and assistant philanthropy chair. Caroline is a Presidential Scholar junior within the UO Clark Honors College, where she is pursuing a B.S. in biology and minor in chemistry, with intentions to pursue medical school post-graduation. She is part of the Honors College invite-only global health research cohort as well. On campus, she is co-president of the pre-medical society, a first-year teacher/mentor for the honors college, and executive board member for Dance Marathon, a nation-wide fundraising effort for Children's Miracle Network. Running on sunny mornings, exploring local coffee shops, and being with friends and family are a few of her absolute favorite things. Tri Delta has given her the opportunity to live a life led by kindness, and she is excited to use her voice to continue to better this organization!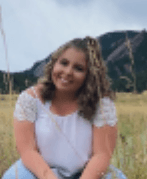 Aspen Gupton, Colorado
Aspen is a sophomore at the University of Colorado Boulder studying integrative physiology and sociology with the hopes of going to physician assistant school after graduating and, eventually, working in developmental pediatrics. She worked with children with autism for three years and received her Registered Behavior Technician License. She is now a Certified Nursing Assistant for a company that works with adults with disabilities. Some of her hobbies include playing soccer, volunteering and hanging out with her Tri Delta sisters!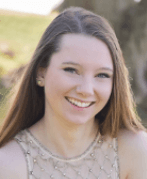 Erin Miller, Pepperdine
Erin currently serves her chapter as vice president/administration where she leads officer training and development as well as chapter education on the new officer structure which will take effect in fall 2021. Prior to this position, Erin served as secretary. She is currently studying at Pepperdine University where she is majoring in religion and double minoring in sustainability and multimedia design. After graduation she hopes to attend seminary and become a pastor. In her free time Erin likes to read books, Pinterest-plan houses, or work on planning her upcoming wedding, set for May 2021! Erin is originally from the north suburbs of Chicago, but currently lives in California with two roommates and a rescued hamster named Leo.