Tri Delta's 2023 Women of Achievement are visionary leaders, trailblazers, and advocates for positive change who have made—and continue to make—a lasting impact in their communities. Their dedication and commitment to service continue to inspire us all, both within and beyond Tri Delta.

Announced during our International Women's Day Celebration on Wednesday, March 8, 2023, the four Tri Deltas are truly examples for us all! We are thrilled to honor and celebrate Lacey Horn, Southern Methodist, Francés Jones, Knox, Caroline Miller, Pacific, and Mildred Stahlman, Vanderbilt, as our 2023 Women of Achievement.
Lacey Horn, Southern Methodist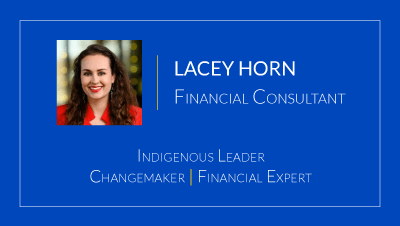 Indigenous Leader, Changemaker, Financial Expert
Lacey is a visionary leader who has brought about major legislative and financial successes for Native American Tribes, thanks to her unique perspective, tenacity, and willingness to challenge the status quo. She finds fulfillment in seeing Tribes make confident decisions and finding solutions to long-standing problems that will positively impact people's lives. Lacey's accomplishments include serving as chairwoman of the board of the Native American Rights Fund and a trustee of the Smithsonian National Museum of the American Indian.
Thank you, Lacey, for your service and kindness in the world!
Francés Jones, Knox
Visionary, Legal Expert, Trademark Champion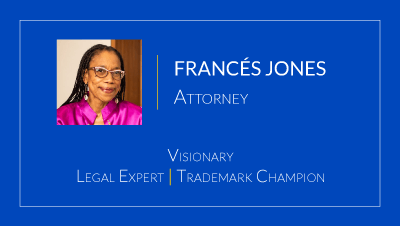 Francés is the founder of Francés Jones Law, The Soul Matters™ Firm, a boutique law firm based in Austin, Texas. Francés helps diverse, visionary founders and their allies secure, grow and monetize their trademarks, copyrights, and business formations. As a member of the College of the State Bar of Texas, Francés embodies Tri Delta's growth and development philosophy, prioritizing high ethical standards and improved training for attorneys. Beyond her career accomplishments, Francés takes pride in being a single parent who created her family through adoption.

Thank you for your visionary spirit, Francés!
Caroline Bolls Miller, Pacific
Role Model, Trailblazer, Military Leader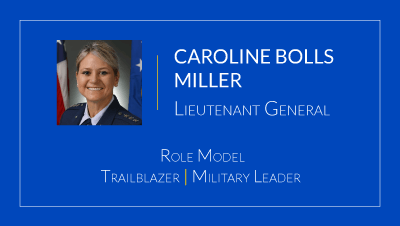 Caroline truly is a trailblazer in her service to the United States, currently serving as Deputy Chief of Manpower, Personnel, and Services with the rank of lieutenant general in the U.S. Air Force. She is only the third active-duty woman in the Air Force to hold this three-star rank and has received numerous awards and decorations throughout her impressive career, including the Defense Superior Service Medal and the Legion of Merit.

"I greatly value the opportunity and the ability to develop people, to see them build confidence, go to school, and get the education that maybe no one in their family ever had. I feel like I'm making a difference in helping people along. I tell people every day, 'Don't be afraid to put yourself out there and try things,' and I try to live my life that way too. It's okay to fail or to be told no. We are making progress with leadership."

Caroline, thank you for your service!
Dr. Mildred Stahlman, Vanderbilt
Pioneer, Physician, Professor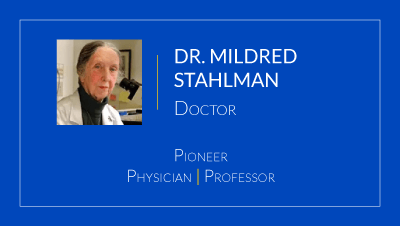 Mildred was the world's founder of modern Neonatology of the 1960s. Among her long list of accomplishments, she conducted research on the prevention and treatment of premature infants, designed the board examination for the specialty, started Vanderbilt's regional neonatal transportation system, and created Vanderbilt's neonatal training program.
Mildred's groundbreaking work in respiratory distress led to the development of one of the first modern premature neonatal intensive care nurseries in the world. In 1961, Mildred conducted a life-saving experiment with an infant girl who was born prematurely and was dying of respiratory distress syndrome. Mildred offered the family the opportunity to utilize a specially built premature infant-sized respirator that saved the newborn's life. That newborn became Mildred's goddaughter and grew up to become a member of Tri Delta at Duke University and choose a career as a neonatal ICU nurse.

Thank you for all your contributions to the world of medicine, Mildred!