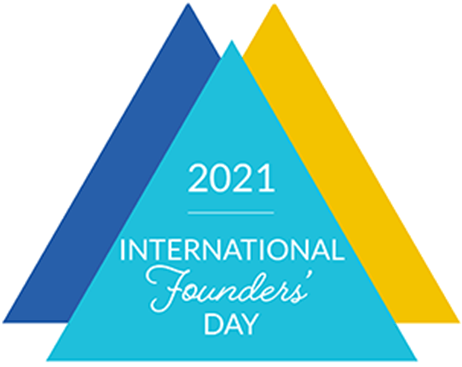 Celebrate 133 years of Tri Delta! Join us virtually to participate in our Roll Call and Candle Lighting Ceremony, and hear a special update from Fraternity President Megan Shaw James, Millsaps.
Sunday, Nov. 7 at 7:00 p.m. CT
RSVP for the celebration today! Questions about International Founders' Day can be sent to events@trideltaeo.org.
Hosting a Local Founders' Day Event
In an effort to support your Founders' Day event planning, we are pleased to share the 2021 Founders' Day resources are now available online, including the 2021 Proclamation, planning guides and templates. Here are a few reminders to get your event planning started:
Be sure to register your event on CONNECTDDD.org
If you are looking for help identifying a speaker for a virtual or in-person event, complete this form.
Access Founders' Day planning resources. Visit the Resource Library>Alumnae Chapters>Events>Founders' Day.