Each month, Tri Delta publishes In Memoriam, highlighting the lives of some of our Distinguished Deltas and longtime volunteers and sharing a full list of sisters who have recently passed away. Below is the In Memoriam for January 2021.
Olivia Chutich, Iowa State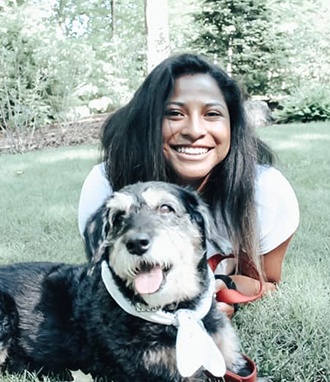 Tri Delta was deeply saddened by the death of Olivia Chutich, a member of Omega Delta Chapter at Iowa State University and a junior majoring in communications studies.
Chapter president Savanah VanScoy and Olivia's close friends shared thoughts of their sister, "We know the days and weeks ahead will be difficult, but we will always remember Olivia's contagious laugh, bubbly personality and positive outlook on life. She lit up every room she walked into and made an impact on every single person she met. We are grateful to have been a part of her beautiful life and to have shared a special bond of friendship with her." 
Olivia's mothers, Penny Wheeler and Margaret Chutich, shared on social media: "We want you to know that being a Tri Delta meant so much to Olivia. It gave her a sense of tremendous belonging, support for her studies, and a whole lot of joy."
Alicia Wiggs Landry, Texas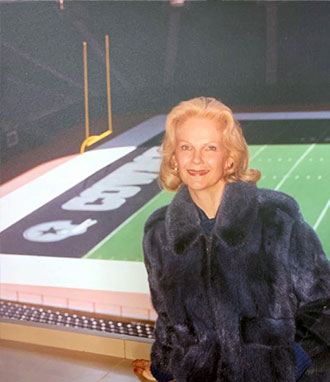 Tri Delta was saddened to learn of the passing of Alicia Wiggs Landry, Texas, wife of Dallas Cowboys coaching legend Tom Landry, on Jan. 21.
It was a Tri Delta sister who encouraged Alicia to go on a blind date with Tom while they were both students at the University of Texas. The two married and had three children: Tom, Kitty and Lisa. Together, Alicia and Tom supported the Fellowship of Christian Athletes, and when their daughter Lisa died in 1995, they established the Lisa Landry Childress Foundation which raises awareness for organ donation. 
Family members describe Alicia as having "a wonderful sense of humor and a style and wit that could light up a room."
Dr. Fay Reifsnyder Biles, Duke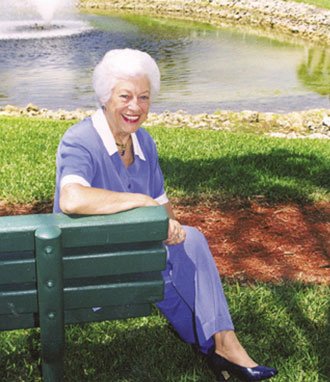 Tri Delta mourns the loss of Woman of Achievement Dr. Fay Reifsnyder Biles. Fay joined Tri Delta at Duke University, where she triple majored in biology, English and physical education. Fay went on to pursue her master's degree at Kent State University, where she became an Instructor in the Physical Education Department, teaching for 16 years and coaching an undefeated female field hockey team.   
While teaching at Kent, she enrolled in Ohio State's doctoral program, earning a multi-disciplinary doctorate with a groundbreaking dissertation. Her passion for teaching physical education spurred her to direct the new PEPI (Physical Education Public
Information) national project, traveling the country, speaking and appearing on national television programs. In 1972, She broke the "glass ceiling" when she became Kent State's Vice President of Public Affairs and Development, the first woman vice president of any Ohio university and the first woman to hold that position at a university in the U.S.  
Fay was most proud of her work with the American Heart Association in developing the Jump Rope for Heart Program, which has now raised over $1.2 billion promoting heart health education and nutrition for elementary and high school students.
This In Memoriam list includes sisters who were reported as deceased to Executive Office Jan. 1–31, 2021. If you know of a sister who has passed away, please report her information to Executive Office by emailing memberrecords@trideltaeo.org.
ARIZONA
Atkinson, Donna Moore '54 d. 7/2020
ARKANSAS
Fuller, Molly Beasley '61 d. 12/2020
AUBURN
Jones, Jane Miller '65 d. 1/2020
BAKER
Longwell, Barbara Erickson '59 d. 12/2020
Rieling, Sylvia Spencer '51 d. 6/2019
BRENAU
Tilson, Joan Roberts '45 d. 2/2015
BUCKNELL
Linderman, Donna '69 d. 8/2019
CA-LOS ANGELES
Carroll, Pat '58 d. 6/2020
Gravely, Janice Beavon '40 d. 12/2020
Jones, Carol Campbell '52 d. 1/2018
Thomas, Patricia Thompson '45 d. 5/2019
Wennstrom, Gloria Pflum '45 d. 9/2015
CINCINNATI
Beiting, Marilyn Burns '61 d. 4/2010
Ross, Marjorie Littleford '45 d. 5/2017
CORNELL
Fitzsimmons, Martha Stubbs '45 d. 12/2020
DENISON
Altier, Sally Dollison '46 d. 2/2016
Merrill, Ann Mackenzie '59 d. 11/2020
DEPAUW
Cook, Joyce Hopewell '59 d. 11/2020
Cooke, Janice Mullen '48 d. 11/2020
DUKE
Biles, Fay Reifsnyder '47 d. 10/2020
GEORGIA
Southgate, Mary Wilson '45 d. 5/2016
IDAHO
Galloway, Mary Watson '55 d. 10/2020
Rasmussen, Leslie Peterson '67 d. 7/2017
INDIANA
Demaree, Martha Daniel '80 d. 12/2020
Himebaugh, Eleanor Schmedel '56 d. 2/2019
Sprankle, Vavra Martin '45 d. 9/2012
IOWA
Welch, Margaret Taylor '45 d. 4/2011
IOWA STATE
Chutich, Olivia '19 d. 1/2021
Sigler, Rosemary Wilson '45 d. 12/2018
Vaughn, Ellen Bolick '45 d. 10/2016
KANSAS STATE
Oltjen, Julie Higgason '86 d. 11/2018
Thomson, Marlyn Hurd '45 d. 3/2015
KENTUCKY
Rogers, Mary Nichols '45 d. 2/2018
Wilhite, Teresa Hopkins '80 d. 1/2021
Wortham, Maria Legg '45 d. 5/2017
KNOX
Landis, Margaret Nelson '45 d. 12/2020
Sturtevant, Mary Lampe '45 d. 1/2016
LOUISIANA STATE
Mills, Linda '66 d. 9/2020
Russell, Betty Waddill '45 d. 6/2016
MAINE
Hart, Charlotte Bourret '56 d. 12/2020
MARYLAND
Albright, Judy Jamison '46 d. 12/2019
MIDDLEBURY
Alden, Joan Keller '46 d. 5/2016
MILLIKIN
Pfile, Lois Jackson '46 d. 12/2020
Schmidt, Phyllis Nelson '50 d. 11/2020
Stiehl, Phyllis Bowen '43 d. 11/2020
MINNESOTA
Wolman, Elaine Mielke '45 d. 3/2019
MISSISSIPPI
Caldwell, Eone Veazey '49 d. 10/2020
Forster, Belle Brown '60 d. 1/2021
Gill, Anny Corrigan '57 d. 11/2020
Holman, Catherine '11 d. 12/2020
MISSOURI
Bock, Angela Dormeyer '58 d. 8/2016
Caffrey, Valerie Howard '71 d. 11/2020
Huffman, Linda '65 d. 11/2020
Mosier, Patricia Saunders '62 d. 12/2020
Perry, Joan Caldwell '48 d. 4/2020
Tucker, Ann Crumpecker '62 d. 11/2020
MOUNT UNION
Rickert, Kathleen Montgomery '49 d. 11/2020
Zried, Elizabeth Malicord '48 d. 1/2021
NEBRASKA
Aden, Harriett Keller '60 d. 5/2016
NORTH CAROLINA
Allan, Janet Johnston '46 d. 5/2014
Hubbard, Marion Turner '50 d. 12/2020
Lomax, Ann Holt '55 d. 10/2020
Saxton, Carroll Cone '45 d. 12/2015
NORTHWESTERN
Rudolph, June Bishop '45 d. 3/2016
Tanner, Constance Nash '45 d. 4/2016
OHIO STATE
Simons, Lori Coombs '82 d. 12/2020
Smith, Nancy Benjamin '45 d. 1/2018
OHIO WESLEYAN
Lohr, Susan Barbieri '66 d. 12/2020
Zverina, Joan Phillips '54 d. 7/2018
OKLAHOMA STATE
Remack, Helen Moulton '63 d. 11/2020
OREGON
Fleck, Suzanne Englund '59 d. 1/2021
OREGON STATE
Cassell, Virginia Nikand '47 d. 11/2020
PENNSYLVANIA
Deuber, Barbara Johnson '51 d. 4/2018
PORTLAND STATE
Kawasoe, Mary Rodda '61 d. 1/2021
PURDUE
Houston, Angie Nelson '88 d. 1/2021
RANDOLPH-MACON
Yokana, Frances Brown '45 d. 12/2018
SOUTHERN METHODIST
Greaves, Betty Slicker '44 d. 10/2020
McGowan, Gorden '57 d. 1/2021
McNutt, Katherine '76 d. 11/2020
Wendt, Billie Harris '41 d. 10/2020
SOUTHWESTERN
Chastant, Kathryn Ross '48 d. 6/2019
Sweetman, Patsy Morris '45 d. 11/2016
STETSON
Self, Carolyn Shealy '52 d. 1/2018
SYRACUSE
Robinson, Susan Chadwick '59 d. 12/2020
TENNESSEE
Rowan, Sue Stubley '45 d. 10/2020
TEXAS
Landry, Alicia Wiggs '48 d. 1/2021
Miller, Betty Turner '41 d. 1/2016
TEXAS CHRISTIAN
Robertson, Marsha Nolen '75 d. 1/2021
TEXAS TECH
Guerrant, Eloise '55 d. 9/2012
TEXAS-EL PASO
Sitton, Charlotte Arnold '45 d. 12/2019
TOLEDO
Cross, Jeanne Lauber '47 d. 9/2020
TORONTO
Raymond, Lorraine Reid '55 d. 9/2020
TULSA
Bahler, Luann Wilder '52 d. 11/2020
Girouard, Marilyn Rae '47 d. 12/2020
Jamison, Dorothy Carter '57 d. 12/2020
UTAH
Gray, Connie Showell '53 d. 9/2020
VANDERBILT
Smith, Marjorie Waller '45 d. 9/2019
WASHINGTON
Westersund, Jean Milne '45 d. 2/2019
WASHINGTON STATE
Hoffmann, Marcia Nessen '53 d. 7/2020
WASHINGTON-ST. LOUIS
Robbie, Elizabeth Kennedy '45 d. 3/2003
WHITMAN
Sutton, Virginia Armstrong '45 d. 10/2019
Wright, Helen Young '45 d. 3/2019
WISCONSIN
Jaeckle, Joanne Macleish '49 d. 11/2020
Smith, Frances Schwarte '59 d. 3/2019
WYOMING
Wald, Elizabeth Engstrom '48 d. 1/2021