Each month, Tri Delta publishes In Memoriam, highlighting the lives of some of our Distinguished Deltas and longtime volunteers and sharing a full list of sisters who have recently passed away. Below is the In Memoriam for October 2020.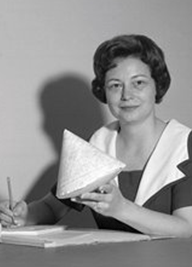 Remembering a "Stellar" Sister
Tri Delta was saddened to learn of the recent passing of a true trailblazing sister, Dorothy "Dottie" Johnson Lee, Randolph-Macon. Those who joined us for our virtual Diamond Circle Ceremony this summer saw Dottie celebrate her 75 years of membership in Tri Delta. Take a moment to learn about her pivotal career as a NASA engineer—in this wonderful interview.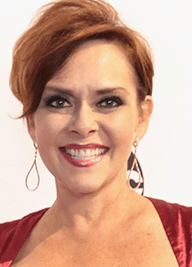 Honoring a Former Miss America
Tri Deltas were saddened to learn of the passing of Leanza Cornett, Jacksonville, on Oct. 28. Leanza was crowned Miss Florida in 1992, Miss America in 1993, and later went on to a career as a television host, including at "Entertainment Tonight." As Miss America, Leanza made AIDS awareness her platform—the first Miss America to ever do so—after volunteering at a pediatric foster house for children with AIDS. She was a tireless advocate for promoting public awareness and prevention of AIDS.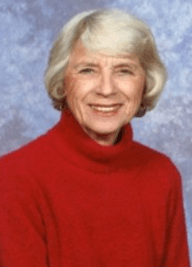 The Epitome of Chi Chapter
We are also remembering Shirley Wagner Crawford, Mississippi, a devoted member, volunteer and supporter of her beloved Chi Chapter. Always the consummate cheerleader and a former Miss Ole Miss, Shirley encouraged her team on and off the field, her collegiate sisters in her many chapter advisory roles and her family and friends. Known for creating lasting, personal connections with anyone she would meet, Shirley left an enduring legacy for us all in her nearly 60 years of service to Tri Delta.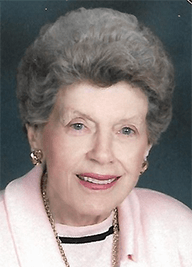 A Living Example of Kindness
Tri Delta also mourns the loss of Jean Smith Snodgrass, Southern Methodist, Dallas Alumnae Chapter Outstanding Alumna Award winner in 2001. Whether she was volunteering for our sisterhood, her church or a local hospital, planning family trips, pursuing her pilot's license or rooting for the Dallas Cowboys, laughter was ever-present. Jean lived by the mantra "A day without laughter is a day without sunshine," and the glow of her kindness, generosity and sacrifice will be deeply missed by all she touched.
This In Memoriam list includes sisters who were reported as deceased to Executive Office Oct. 1–31, 2020. If you know of a sister who has passed away, please report her information to Executive Office by emailing memberrecords@trideltaeo.org.
Arizona
Diane Kern Wilson '56 d. 5/2020
Baker
Gerriann Long Schroff '55 d. 12/2019
Bucknell
Barbara Clements Reinoehl '54 d. 9/2019
California/Berkeley
Mary Joan Swanson Tsagalakis '56 d. 3/2020
Coe
Amy Fulton Bausk '85 d. 2/2017
Colorado
Georgine Bush '49 d. 10/2020
Florida State
Judith King Bell '57 d. 7/2019
Georgia
Mary Tharp '60 d. 2/2020
Idaho
Barbara Arnt Eddingfield '66 d. 6/2020
Illinois STate
Joanne Kamp Mullen '74 d. 12/2018
Indiana
Constance Shick Squires '58 d. 1/2020
Iowa State
Ruth Ann Baggley Bennett '56 d. 2/2020
Jacksonville
Eva Cornett Steines '91 d. 10/2020
Kansas State
Rowena Cook Atzenweiler '56 d. 7/2020
Diane Marie Messing Egbert-McClure '66 d. 9/2020
Mary Ellen Broberg Herres '44 d. 8/2020
Elizabeth Britton Moats '56 d. 10/2020
Mateele Louise Blessing Rittgers '59 d. 7/2012
Montana
Virginia Lorraine Knapp Thane '46 d. 8/2019
Nevada
Nancy Rapp Trabert '59 d. 9/2020
North Carolina
Jane Newsom Adams '59 d. 1/2020
North Dakota
Sherri Lynn McEvers '80 d. 7/2020
Ohio Wesleyan
Barbara Lou White Shankland '62 d. 8/2020
Oklahoma
Glenda Fern North Willis '54 d. 9/2020
Southern Methodist
Patricia Goar LaGrange '44 d. 2/2019
Lola J. Peterson Sanford '48 d. 8/2020
Texas Tech
Polly Jones Bates '72 d. 9/2020
Texas/El Paso
Elizabeth Haninger Graham '45 d. 10/2018
Mary Ware Rowe '57 d. 9/2020
Tulsa
Dorothy Coon Sime '48 d. 8/2020
Washington
Judith Marie Henderson Hammond '58 d. 6/2018
Washington State
Sonia Socolofsky Mastache '43 d. 9/2020
William & Mary
M. Duncan Bell '53 d. 5/2020
Beverly Beech Simonton Kelly '50 d. 9/2020
Wyoming
Susan Kay Rosene Rardin '59 d. 7/2020