When Julianna Fortis, Stockton, started her first semester of college, she was nervous and unsure of herself. A commuter student who lived nearby, she didn't spend much time on campus. She attended classes, went to work and then came home. Her plan was to focus on academics for the next four years and just get through college.
It wasn't until her coworkers, who were involved in Greek life, encouraged her to join a sorority—that's when she found a home in Tri Delta. Little did she know how much her Tri Delta experience would change her over the next two years, providing her with a self-confidence she never had before.
"Before I joined Tri Delta, I remember feeling like I wasn't willing to be myself all the time for everybody," says Julianna. "In Tri Delta, it's literally what we say: 'Bring You.'"
But more than a saying, Julianna experienced the full meaning of bringing herself to Tri Delta. "I don't know how they did it, but they weren't kidding," she laughs.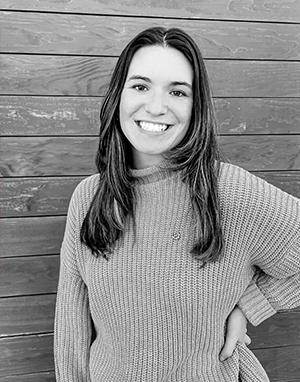 "Tri Delta has made me so much more comfortable in my own skin. I have so much more confidence in myself and my abilities."
Today, Julianna is not only leading Gamma Omega Chapter as collegiate chapter president, she's also one of the collegiate representatives serving on Tri Delta's Leadership Development Committee. These are roles she says she would have never considered were it not for her sisters seeing something in her she didn't always recognize herself: "When I look at myself from my sisters' eyes, it's helps me realize that sometimes I don't give myself enough credit," she says.
Julianna not only recognizes how much Tri Delta helped her settle into college life, and thrive there, she also recognizes all the ways the experience is preparing her for her next major life transition: graduating and starting a career.
"Especially for young women who are coming out of one of the more challenging times in life (high school)—you're insecure in a completely new environment (college). You just need a support system. Tri Delta gives you the tools you need to succeed, not only in college, but after you graduate. It builds you up and prepares you the entire way."
She adds, "Tri Delta teaches us to be empowered … and this is definitely the most empowered I've ever felt."
Delta = Change
Julianna isn't the only member with a story of transformational change through Tri Delta. These types of stories can be found everywhere in Tri Delta, as the organization focuses on shaping women into confident leaders: from new members to collegiate chapter leaders; young alumnae just beginning their career to those who may be looking for a new career path; women who are reentering the workforce after stepping away to raise their family; women who have retired and who are dedicating their time to serving their community. At every stage and phase of life, Tri Delta is helping women find personal and professional growth as they become the best versions of themselves.
Since its founding, women have relied on Tri Delta for the development opportunities we weren't receiving in male-dominated college campuses and workplaces. Early Tri Delta programs included a focus on career training during a time when women weren't commonly in the workforce. In an early precursor to what is now considered the informational interview, members who were trailblazers in traditionally male fields shared advice and information on their careers via The Trident so that other women could follow in their footsteps.
Tri Delta's commitment to growth and development is written in our Ritual and can be found in the meaning of our symbols: The letter Delta itself—as it's used in science—means change. Each of our symbols also signifies change as it relates to growth: the pearl, which develops from a tiny grain of sand; the pine tree, which grows tall; and the pansy, which blooms and is known to reseed itself for new growth.
It's also written out in Tri Delta's Purpose: "It shall be the Purpose of Delta Delta Delta to establish a perpetual bond of friendship among its members, to develop a stronger and more womanly character, to broaden the moral and intellectual life …"
"We say it right away," says Executive Board Director Sandy Beach Lin, Toledo, who previously served as Chief Executive Officer of Calisolar Inc. (now Silicor Materials). "We're here to help you grow in whatever way you want to grow … and, by the way, there's a perpetual bond of friendship. It's amazing that you get all these great wonderful things from being a member in terms of your own personal development, and you also have these lifelong friendships and bonds of sisterhood forever."
Christi Flynn, Washington, is a certified life coach and principal of Inspirata Coaching. She believes that women make great leaders. "Tri Delta has recognized that for a long time and has always invested in our members to provide those leadership skills through different resources and programming," she says. "As a women's organization, it's in our blood that we teach leadership. In some ways I don't think we can help it."
Bettering Your Best
While in the early days Tri Delta shared information on specific career paths and fields, through the years Tri Delta has evolved its programming to address the specific issues women of today face: issues like the gender pay gap, balancing a career with raising a family, dealing with imposter syndrome, and the importance of maintaining one's mental health and wellness. Today's development opportunities also focus on helping women reskill and upskill, not just while they're in college, but throughout their lives and careers.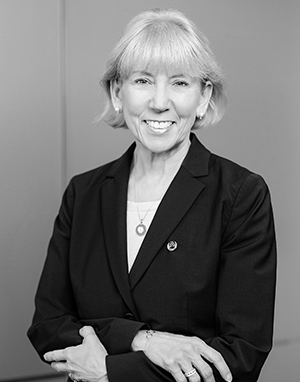 Sandy shares, "When I was in college, we were just at the cusp of women stepping into college in a much bigger way by attending medical school, business school, law school. Now women are 50 percent of the undergraduate population. Our numbers alone, and our desire to have a seat at the table, means we have to develop women as leaders. There are so many great ways to do that through sororities. And the number of leadership opportunities, skills and training Tri Delta offers is second to none."
Megan Meussner, Tulsa, runs her own nonprofit organization and volunteers for Tri Delta as a collegiate district officer (CDO). She has found the professional development opportunities Tri Delta offers not only useful in her training as a volunteer, but in her professional career as well.
"Nowadays professional development opportunities aren't as easy to go participate in and be a part of—and many organizations aren't offering that," Megan says. "But I've found so many opportunities through Tri Delta, whether attending Convention, LEADDD, Volunteer Leadership Conference, or learning from LEADDDer.org—I've learned things I can apply to my own life and career."
Collegians and alumnae alike can take advantage of the vast personal and professional development programs and opportunities that Tri Delta offers.
1. Pursue professional development with LEADDD
In 2018, Tri Delta launched LEADDD, our professional development conference created by women, for women. Building on the success of LEADDD, Tri Delta now also offers a free virtual monthly series of dynamic keynotes, the first of which—a conversation with author and journalist Dana Perino—was held in September. With LEADDD, we're tackling topics relevant to women today, including financial literacy, building confidence, leveraging your personal brand and mentorship.
Megan, who attended LEADDD in 2018, found the conference valuable in many ways: "I not only heard inspiring speakers and motivational insights, I also got to meet sisters from across the country. I had the best time in every aspect—not only learning, but networking is a big piece of it, too."
2. Earn a leadership certificate on LEADDDer.org
No matter at what stage you are in your career or in your volunteer life, you can build your resume and your skills with Tri Delta's on-demand courses on LEADDDer.org, including three leadership certificates: Leading Self, Leading Others and Leading Strategically. These multi-module courses—developed in partnership with leadership experts—can kickstart your personal and professional development.
LEADDDer.org is Tri Delta's easy-to-use, online platform that offers dynamic learning and development opportunities, including exclusive personal and professional leadership content for all members.
"I've never seen modules so easy-to-understand and so engaging in an online platform," says Megan. "It speaks to our organization, but does it in a way that you're learning while you're doing it."
Julianna has also found tangible takeaways in Tri Delta's online leadership courses. As collegiate chapter president, her chapter officers have all committed to completing not only the online modules required for their officer positions, but the additional leadership training offered as well. Julianna found the training on decision-making, delegation and communication particularly helpful.
"For me, personally, I can see communication being a weak spot," says Julianna. "Especially in a virtual setting, things can easily get misconstrued. I want to make sure I'm doing my best to communicate with officers and members. The training helped me feel even more confident going into the fall semester."
3. Gain the skills to negotiate your salary with AAUW salary negotiation workshops
Tri Delta is boldly leading the way in addressing important issues such as gender equity and barriers women face in the workplace—including the gender pay gap. Studies performed by the American Association of University Women (AAUW) show that a gap exists at all levels of work in almost every occupation. It cuts across all demographics, widening for working mothers and more significantly for most women of color. Even just one year out of college, women are paid significantly less than men. This gap only grows larger over time, making it critical to empower our collegiate members and young alumnae as they begin their professional lives.
In partnership with AAUW, Tri Delta offers workshops designed to empower women with the skills and confidence needed to successfully negotiate their salary and benefits packages. "Start Smart" is geared towards recent graduates negotiating their first salary, while "Work Smart" helps those further along in their careers gain the confidence to negotiate raises and promotions.
Megan was able to arrange the Start Smart workshop for one of the chapters she advises. In her experience through her career she understands the importance of setting a strong foundation for salary negotiation early on. "For me, having had multiple roles of increasing levels of responsibilities and promotions—and now running my own nonprofit—I know how important it is to have that female empowerment of knowing what you're worth and having the tools to negotiate," she shares. "It's especially important for collegiate members to learn how to have those conversations—which can be tricky—before they go for their first job so that they're comfortable and confident in those conversations."
Launched in 2019, the Let's Talk Tri Delta podcast has become a rich source of personal and professional development information and advice. Through interviews with members and experts, women share their stories, experiences and life lessons on topics like career readiness, navigating our new normal during the pandemic, servant leadership, and DEI and cultural competence.
Much like how early Tri Delta members wrote and shared about their careers in The Trident, today's Let's Talk Tri Delta podcast gives our members the opportunity to share their experiences and expertise gained from their fields.
"We have members who are leaders in philanthropy, business, government and many other areas—it's vast and incredibly diverse in terms of life experiences and professions," says Christi. "Tri Delta has done a good job of showcasing the amazing women we have and tapping into their experiences."
5. Earn a miniMBA in collaboration with Miami University's Farmer School of Business
Tri Delta is excited to announce our newest offering for our sisters: the miniMBA in collaboration with Miami University's Farmer School of Business. Our members can now explore the essentials of a full 2-year MBA in a fraction of the time and at a fraction of the price. In this self-paced, online program, participants have access to 14 mini lectures taught by Miami University faculty. Plus, our program includes course offerings in women's leadership and diversity, equity and inclusion and optional weekly meetings with a professionally facilitated small group of Deltas Only for discussion, analysis and networking.
According to Jenny Darroch, Dean of the Miami University Farmer School of Business, "Each topic will feature the highest-quality mini lectures, meaningful readings, case studies and interviews with some of Miami's most successful alumni." Dean Darroch adds that the miniMBA is "ideal for professionals without a business degree who want to strengthen their perception of the modern business world, with innovation and informed business decision-making at its core. It's also a great way for business alumni to update and add to their skill sets."
Registration is now open for the first session at an introductory price of $499. Visit tridelta.org/minimba for more information and to get started toward earning your miniMBA certification from Miami University.
Transferrable Skills
The experience Tri Delta provides to its collegiate members is designed to help them prepare for life after college as they begin their careers. It's an experience that can't be found in other organizations. "Other clubs may give you an experience, but it's nothing quite like this," says Julianna. "Leading a Tri Delta chapter is equivalent to an internship. It's real life preparation."
Julianna has already seen this play out in her current job. "Going through the application process for the Leadership Development Committee position made me so much more confident for interviewing," she says. "I interviewed for a summer position in my hometown, and the confidence I had in how I presented myself, I credit to my Tri Delta experience."
"Tri Delta teaches you so many valuable lessons: communication, organizational skills, collaboration. With how much you work together, you learn how to communicate with others and see things from different perspectives—it teaches you to have empathy. That's taught me to have patience with myself and others in my current job, and it's something that will help me a lot when I start my career."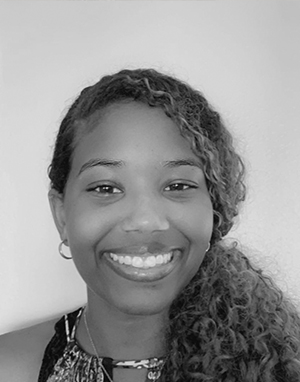 Kennedy Nicholas, Millsaps, joined Tri Delta last fall. Already she's had the opportunity to focus on her own personal development in Tri Delta by participating in our educational programs, including Not Anymore, which covers consent, sexual assault, dating violence, bystander behavior and healthy relationships.
"The situations and experiences presented in the Not Anymore Program are things that are not talked about in schools or in the real world because society has labeled them as 'taboo,'" says Kennedy. "This program has opened my eyes and granted me a level of clarity that I never would have gained at this age if not for the education Tri Delta has offered its members."
Kennedy adds, "When it comes to my own personal growth, Tri Delta has taught me how to be more aware of not only myself and my feelings, but also my surroundings and the things going on with the people around me. I have learned how to be a better friend in the aspect of knowing when someone wants to know my opinion on something or whether they just need someone to listen to them."
Lifelong Learning
While Tri Delta's collegiate chapter programming focuses on preparing its collegiate members for their careers, the membership experience doesn't end in college—and neither does the development. Alumnae continue to lean on Tri Delta for growth throughout their lifetimes.
Sandy joined Tri Delta in 1977 and built her career through the sales and marketing functions, leading to general management roles and eventually serving as Chief Executive Officer of Calisolar Inc. (now Silicor Materials). Now retired, Sandy serves on the corporate boards of three public companies and is the co-chair of the Paradigm for Parity® coalition, which is focused on achieving gender parity in corporate leadership.
Sandy credits her success in the corporate world to the early leadership experiences Tri Delta provided her as a collegiate chapter officer. It was skills like problem-solving, critical thinking and talent development that she learned as a chapter officer that she was able to leverage in her journey up the corporate ladder.
Even today, Sandy continues to lean on Tri Delta for learning, growth and development through her volunteer role on the Executive Board. "That's the beauty of being in an organization where you have 18,000 collegiate members—the collegians help us (alumnae and volunteer leaders) understand the change going on and our role in it. The experience of a collegiate member today is very different from when I joined. It's a constant learning process."
Just as Sandy's career can be traced to her earliest Tri Delta experience, Christi sees a direct thread from what she learned in Tri Delta to her current work as a life coach, covering topics like leadership and resilience.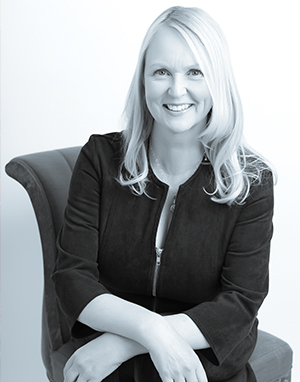 "Tri Delta was the foundation of my leadership experience," she says. In the chapter she not only learned more about herself and her values, but she also learned things like group dynamics.
"It wasn't a lesson somebody sat in front of me. It was the experience of being part of an organization and working together on things like recruitment or philanthropy events. You learn how a group works together and can see how positive energy creates amazing results. You also learn when there's not good leadership and negative energy, things don't go well. You're experiencing that firsthand, and it's a powerful lesson."
But what stuck the most was the idea of being a servant leader: "Being of service to somebody in a leadership role flips the script on leadership. It's not about control. … It's about creating community within your team and leading with humility. Those are lessons I've carried with me for 20 years now."
Executive Board Director Jenni Stork Oaks, Baylor, stepped out of the workforce in 2014 to raise her children after a career with Accenture that included positions as a change management consultant and Chief of Staff to the North America CEO. But, over the last seven years, Jenni has found that her Tri Delta experience has well-positioned her for when she returns to the job market.
"When I said yes to serving on the Board five years ago, I was 100% prepared to bring my personal and professional experiences to the organization to make a difference. What I didn't expect was the fact that I would be purposefully developed. My personal and professional growth in Tri Delta has been both intentional as well as a byproduct of the role I'm in."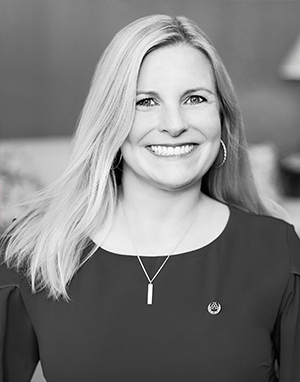 Jenni says Tri Delta has helped her improve skills like collaboration, written and oral communication, engaging in crucial conversations and public speaking, and also helped her learn more about finance, operations, public relations, law and technology. She also credits the people she's been surrounded by—her Tri Delta sisters—for helping her learn and grow.
"I always have something to learn from my sisters, whether it's their tactical knowledge or the way in which they speak that's effective," she says.
"I have confidence that I'll be more valuable when I go back into the job market seven years later because of my Tri Delta experience. My resume is stronger, my business acumen is stronger, and I have a confidence I didn't have when I left the workforce that has been gained from Tri Delta. It has been truly transformational."
Jenni points out that being a volunteer isn't the only way to gain these experiences through Tri Delta. All alumnae can take advantage of the resources Tri Delta provides—whether through taking a leadership course on LEADDDer.org or attending a LEADDD keynote. Providing these opportunities for women throughout their careers "is what Tri Delta has been asked to do from the beginning," Jenni says.
Growth and Development … With Purpose
One thing that gives Tri Delta—and our members—an advantage over other organizations is how well we understand the importance of purpose, and how we translate that into the growth and development of our members.
"When an organization and people know their values, they can translate them into a more purposeful and passionate life that enables them to become leaders," says Christi. "Tri Delta has always been good about staying true to our purpose as an organization, talking about it and showing that purpose in action. And it's something I've learned, whether in a leadership workshop or through reading The Trident. Tri Delta gives you a great, living breathing example of how to be a better woman, and I've transferred that into my work on a daily basis."
In her experience in the corporate world, Sandy also observed how important purpose is to organizations. "Corporations are figuring out how important it is to cite their purpose. I think this distinguishes Tri Delta because we are so clear about it and have been from day one. It's the guiding star over everything we do. We build everything around the Purpose, whether it's our LEADDD sessions or LEADDD Now—we want to be the first out there for positive change."
Along with the clarity of Purpose that Tri Delta offers our members, we also provide something else unique to our organization: the opportunity to grow alongside other women with shared values.
"You can go to a business conference where you sit with strangers," says Jenni. "They may be lovely, but they're not people you have a shared experience with like our sisterhood. When you choose to engage in growth and development in Tri Delta, you're doing so from a starting point of already having something in common with these people. We already get each other because of the values we share. … We have a common thread that binds us together. And experiencing sisterhood and that richness of relationships while gaining personal and professional growth and development at a high level of excellence … it doesn't get any better than that."