Our Guiding Principles
Tri Delta's leadership identified four guiding principles for our continued work in the diversity, equity, inclusion, access and belonging (DEIAB) space:
THE MEMBER EXPERIENCE
DEIAB is core to who we are and what we do as Tri Deltas. Diversity, equity, inclusion, access and belonging are embedded into every aspect of the member experience.

BRAVE, BOLD AND KIND ALIKE TO ALL
By being brave, bold and kind alike to all we will pursue this work with humility and open hearts and minds. We acknowledge and deeply regret the exclusionary behavior of our past and the hurt and harm it caused.

EQUIP, EMPOWER, ENGAGE
We must equip and empower our members to engage in DEIAB conversations and champion true DEIAB for all within Tri Delta and beyond.

LEAD ALWAYS
With humility and intention, we seek to know better and do better—transforming Tri Delta's future through our principled and purposeful actions. This work will never be done.
Our Goals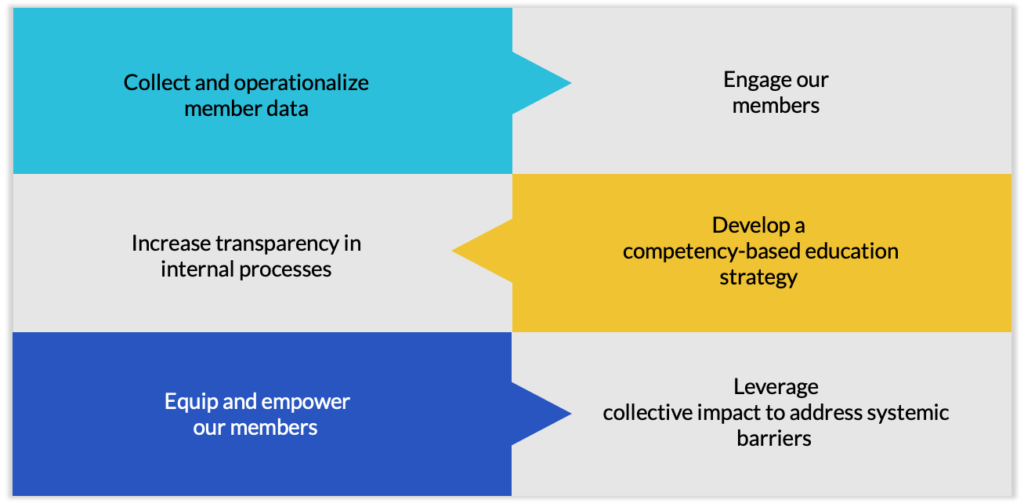 Our Outcomes
It is our hope that we will achieve three outcomes in our journey to centering DEIAB:
1
.
Become a more diverse organization and live up to our founding tenet of
being kind alike to all.

2. Enable Tri Delta collegians to graduate with skills and competencies to advance DEIAB
where they live, work, study and serve.

3. Empower Tri Delta alumnae/volunteers with the skills and competencies needed to create an inclusive environment of belonging for all members.
Learn more about our commitment to diversity, equity, inclusion, access and belonging.
Learn More
Listen and learn as we grow and develop as a sisterhood.
Learn More