The 2020 Sarah Ida Shaw Award was given at Tri Delta's Collegiate Leadership Conference (CLC) this past Feb. 23, 2020. The award, named to recognize our beloved Founder, is Tri Delta's most prestigious collegiate award. Of the 141 nominees from all collegiate chapters this year, the following women were recognized as the national award winner and runners-up for their outstanding devotion to Tri Delta's ideals and leadership within their respective chapters, campuses and communities.
WINNER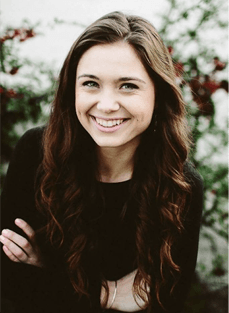 Congratulations to our 2020 Sarah Ida Shaw Award winner, London Moore, Oklahoma, a senior studying public relations.
In her nomination, her collegiate district officer said,"London excels in the classroom, in her community and with her personal relationships. She epitomizes the ideals of Sarah Ida Shaw. Her personal devotion and integrity to Tri Delta can be seen daily with her oversight as chapter president. She is brave, bold and kind –in every way worthy of this honor!"
London shared in her speech at CLC, "The thing I love most about Tri Delta is that we are trying to be better. We don't boast a front of perfection but rather, we are constantly striving for growth. We are constantly pursuing inclusion, creating dialogue about mental health, speaking to members about the importance of healthy relationships and being vulnerable about body image. We recognize that there is room to grow and we are growing into it.
"Our founding values did not request acceptance of the organization as it was founded but rather a call to action to make it even greater. Nothing about the ideology of 'brave, bold and kind' insinuates complacency. In fact, I have found that being brave can be daunting, being bold can be difficult and even being kind is not always my first resort. All of these actions require intentionality and that is why their impact is so profound, and why Tri Delta is so special."
RUNNERS-UP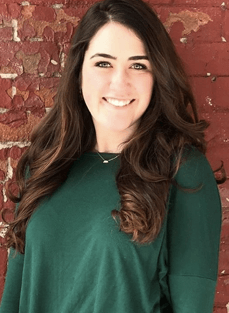 Congratulations to our Sarah Ida Shaw Award 1st runner-up, Keegan McLain, Wyoming, a senior studying Spanish and elementary education.
Keegan is someone who loves giving back to her campus and community. During her time at Wyoming, she has been an active member of Campus Ventures where she leads and mentors freshmen in small-group and individual settings. She was involved, as a student leader, in rewriting the teacher preparatory program for the university.
In her nomination, her alumna advisor said, "The thing that makes Keegan extraordinary is how she weaves Tri Delta's Purpose into everyday life. Her leadership skills, her courage and her kindness are remarkable. It is a joy to work with her and I often feel like I benefit more from our relationship than she does."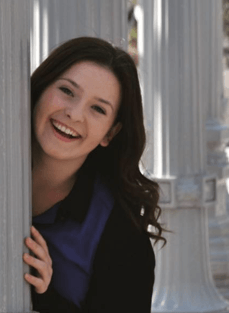 Congratulations to our Sarah Ida Shaw Award 2nd runner-up, Isabella Basche, Chapman, a senior pursuing a degree in integrated educational studies.
Isabella is a dedicated and compassionate leader in her chapter, having served in numerous officer positions – most recently as collegiate chapter president. She is dedicated to her university, serving in the Office of Admissions to positively represent her university, conduct campus tours and interview prospective students.
In her nomination, her alumna advisor said, "Isabella is a wonderful member. She is dedicated, a true role model as she lives Tri Delta's values. She is the backbone of the chapter and leads the chapter with dignity and grace. She is a strong chapter president and works to hold her officers accountable. She represents Tri Delta well on campus as a leader and a respected member of the Panhellenic community."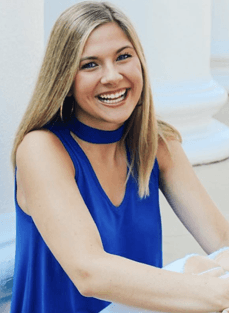 Congratulations to our Sarah Ida Shaw Award 3rd runner-up, Sally Boswell, Mississippi, a senior studying mathematics and economics.
Sally is someone who is passionate about giving back, showing compassionate leadership and serving others. She is not only active in her collegiate chapter, but she is also involved in numerous academic and campus organizations. She attributes her leadership skills to Tri Delta as she was an assistant recruitment chair and currently serves her chapter as collegiate chapter president.
In her nomination, her collegiate district officer said, "Sally is a perfect candidate for the Sarah Ida Shaw Award in every way. She has a servant's heart that bleeds into everything she sets her mind to. She is not only respected in her chapter but throughout the Greek Community and on campus as well. She is kind alike to all and is a beacon of our values."