We were planning for a Day of Giving 2023 unlike any we had seen before—and you came through! It was a day filled with memories, sisterhood, stories of inspiration and hope, more than a few laughs, and a lot of giving to Tri Delta's Foundation. What a way to show the "I'll-always-have-your-back" kindness and support that comes from a sisterhood that's real and enduring!
Thanks to the support of 974 sisters and friends, we raised an incredible, record-breaking $204,630! Take a look at the full results of Day of Giving 2023 below or by clicking here.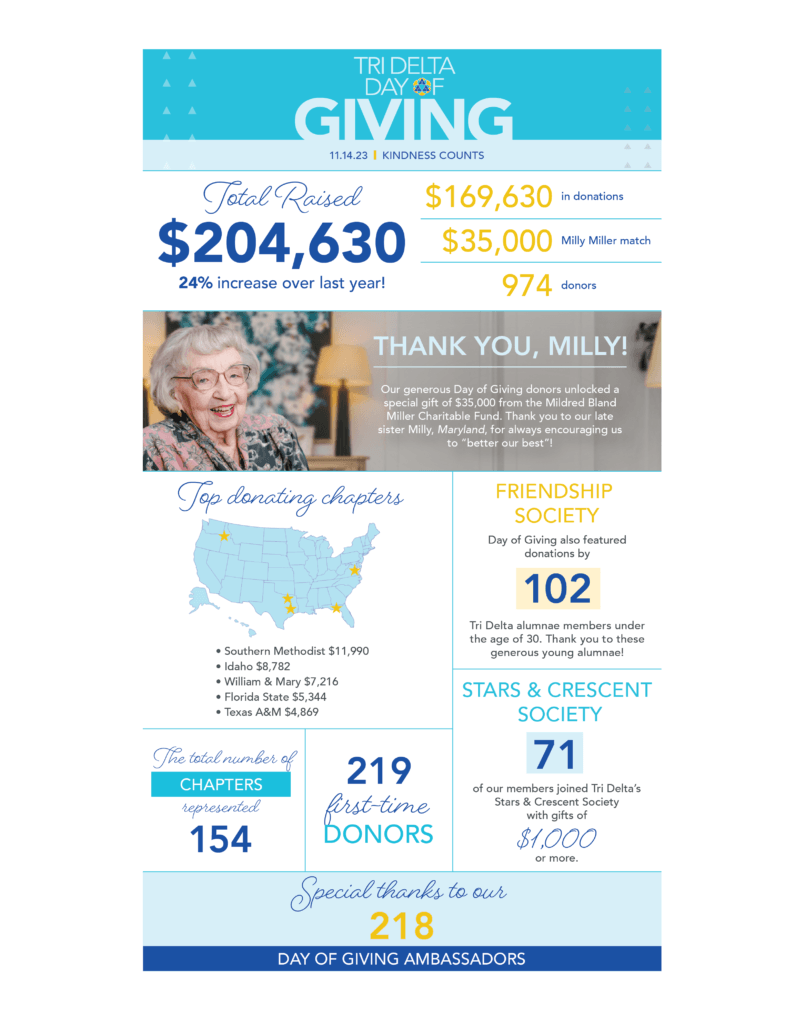 Did you miss the chance to be part of kindness in action on Day of Giving 2023? It's never too late to support the transformational programs, scholarships and emergency financial assistance provided by generous donors to Tri Delta's Foundation. Make a difference and donate today!