No matter how tall your stack of still-to-read books is, there's always room for more—especially ones by Tri Delta authors! Celebrate National Author's Day, Nov. 1, by adding the newest releases from these talented sisters:
Moon Walk: Forever By Your Side 
By Meryl Davis, Michigan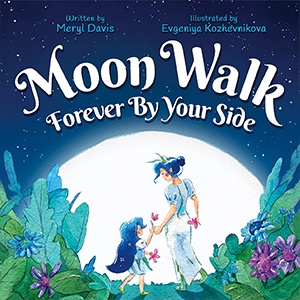 Embark upon a wondrous moonlit adventure with your little one as you share this special, rhyming story about the ever-growing bond of love and support between parent and child. It is often in the quiet moments of life, where we stop to pause and listen to what our children have to say that we create the greatest bonds with them. Written by U.S. Olympic gold medalist Meryl Davis, this heartfelt book is sure to inspire new family traditions and ways of strengthening the bond between family members.
Meryl is a 2010 Tri Delta Woman of Achievement and a former competitive ice dancer who won gold in the 2014 Winter Olympics with her skating partner, Charlie White. Immediately following her 2014 Olympic win, Meryl appeared on the hit TV show "Dancing with the Stars," where she again came away with a win and the coveted mirrorball trophy.  
Boomer and Sooner Visit the University of Oklahoma 
By Taylor Krebs Potter & Marjori Maddox Krebs, both Oklahoma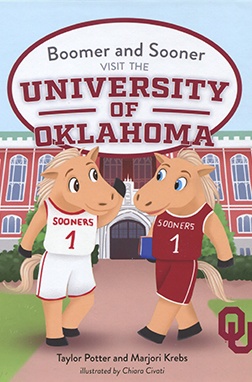 Take a tour of OU with University of Oklahoma mascots Boomer and Sooner as they visit favorite places around campus! This book is designed to introduce children to the idea of going to college, helping them picture themselves continuing their education throughout their lives.
Taylor Krebs Potter is a wife, mom and business consultant with a love for universities, college sports and learning. Taylor graduated from OU in 2011 with B.A. degrees in economics and international studies.
Marjori Maddox Krebs is a wife, mom, grandmother, teacher and university professor in teacher education who enjoys time with her family, reading aloud to her grandchildren and encouraging young people to follow their dreams. Marjori graduated from OU in 1985 with a B.A. degree in history with an emphasis in education.
Burning the Breeze: Three Generations of Women in the American West 
By Lisa Hendrickson, DePauw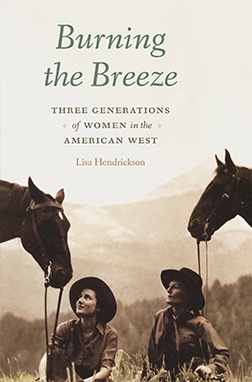 "Burning the Breeze" is the true story of three generations of women and their intrepid efforts to succeed in the American West. Lisa Hendrickson spent more than 10 years researching and writing the book about Julia Bennett, the first woman to own and operate a Montana dude ranch, and Julia's mother and grandmother, who set out from Civil War-torn Missouri on a 10-month journey with little more than a yoke of oxen, a covered wagon, and the clothes on their backs. They faced countless heartbreaks and obstacles as they struggled to build a new life in the Montana Territory. Excerpts from diaries, letters, and scrapbooks, along with rare family photos, help bring their vibrant personalities to life.
Lisa is the owner of Lisa Hendrickson Communications, an Indianapolis-based communications consulting firm. She has written and edited five books, including a series about Indiana history for the Indiana Bicentennial Commission.
Something Happened in Our Town: A Child's Story About Racial Injustice 
By Ann Hazzard, Emory, Marianne Celano & Marietta Collins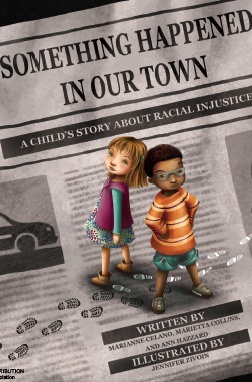 "Something Happened in Our Town" follows two families—one white, one Black—as they discuss a police shooting of a Black man in their community. The story aims to answer children's questions about such traumatic events, and to help children identify and counter racial injustice in their own lives. The book includes an extensive note to parents and caregivers with guidelines for discussing race and racism with children, child-friendly definitions, and sample dialogues.
Ann Hazzard, PhD, ABPP, is a clinical psychologist who has worked with children and families throughout her career. She recently retired from Emory University School of Medicine. At Emory, she supervised pediatrics and psychology residents and conducted research on child trauma and other issues, publishing 30 articles in professional journals. She has been a board member of several community nonprofits, including organizations focused on child abuse prevention, bereavement support for children, promotion of children's literacy, and reduction of healthcare disparities. She developed therapeutic stories for many child clients when she was a practicing psychologist and is enjoying the freedom to expand her creative efforts during retirement.
Generation Nanny 
By Audrey Brazeel, Colorado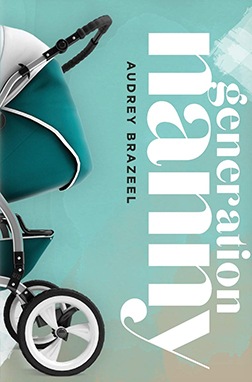 Diapers, naps, swaddles and strollers. This wasn't Audrey's plan. The plan was to get a degree, get a job, make a family. After countless failed attempts to score a "real job," Audrey spends three years as a nanny for seven families across the U.S. With each family she works for, she discovers her life's purpose by simply caring for others.
In "Generation Nanny," Audrey explores the history of generations of nannies before her and the generations that will come after. "Generation Nanny" gives voice to the current state of the American childcare and education systems and unveils the intersectionality of women's careers, family planning and a woman's pursuit for equality in the workplace. Through the topics of privilege, feminism and womanhood in the 21st century, Audrey reveals a universal truth that when women bind together to support each other's families, careers and lives, anything is possible.
Shared Spaces  
By Sandra Lefever, Nebraska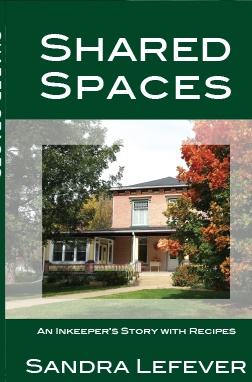 What seemed like an impulsive decision to open their home to bed and breakfast guests developed into a renewed outlook on life for Ken and Sandra Lefever—one that enriched their day-to-day living in ways they couldn't have imagined. "Shared Spaces" is Sandra's candid, humorous, inspiring account of opening one's heart and home to strangers.
Through self-reflection and delightful anecdotes, she explains her belief that this was their destiny and why it worked. This momentous life change ultimately enhanced her perspective of humankind. 
Sandra, also a former educator, graduated from the University of Nebraska. For 31 years she taught junior and senior high French, German, Spanish and English. She and her husband Ken, a farmer, have three sons and five grandchildren. They live in Geneva, Nebraska.
Healing a Shattered Soul  
By Mindy Corporon, Oklahoma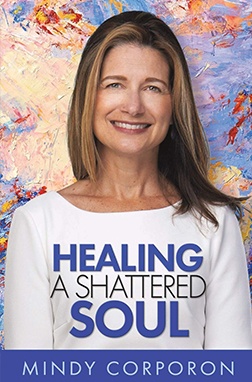 In "Healing a Shattered Soul," Mindy Corporon invites readers to join her search for inspiration and hope after domestic terrorism took the lives of her father and son. Headlines about the attack circled the world.
Now, Mindy takes readers inside her family's struggle, the support of their faith community and her commitment to courageous kindness. 
A popular speaker, teacher and writer, Mindy has dedicated her life to encouraging kindness, faith and healing in congregations, companies and communities. Among the programs she has co-founded with this vision are the Faith Always Wins Foundation and Workplace Healing, LLC. She has traveled widely to lead workshops and speak at conferences, and she also shares her insight and inspiration through online events.
The Clover Tree  
By Kimberly Foster, California/Los Angeles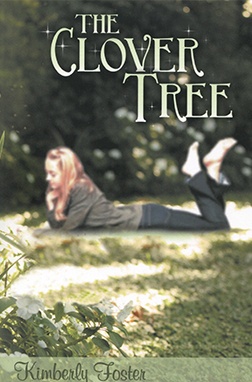 Sporty Kate Malone has a powerful ally: full access to a magical clover field. At 13, the ability to manifest a pair of designer jeans, an A on a math test and—best yet—a first boyfriend has never been more opportune. Yet Kate's desire to be popular outweighs the prudent decision to keep her clover field a secret, and she jeopardizes both her popularity and her belief system.
Then, in an instant, worrying about sitting at the "cool table" at lunch is overshadowed by tragedy. Kate strays into a teenage world that is tempting and destructive. Will Kate sabotage her soccer aspirations and her friendships? Can she use the power of the clover to save herself? 
Kimberly earned degrees from UCLA and the University of Washington, although she admits her formal education was no substitute for real-life experience. As a mother of teenage girls, a proficient carpool listener and passionate storyteller, Kimberly offers her first young adult novel.