A Lasting Impression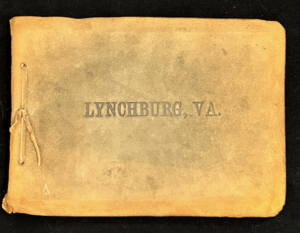 From May 1905 to May 1906, R. Louise Fitch, Knox, made her first visits to Tri Delta's collegiate chapters as our visiting delegate. She traveled to 22 chapters during the year, and the last she visited was the newly installed Alpha Xi Chapter at Randolph-Macon College in Lynchburg, Virginia. The chapter, installed on Thanksgiving Eve 1905, was the last of Fitch's tour. As a gift to honor her visit, the chapter put together a small photo album that included photos of the campus and the chapter. The remarkably preserved album is a recent addition to Tri Delta's archives collection.
Although the Alpha Xi chapter was quite successful on campus, it was forced to close when the college banned fraternities in 1960.