General Sessions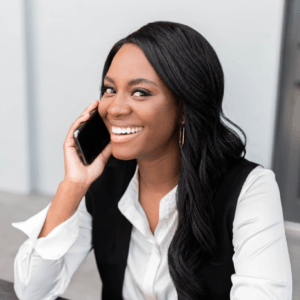 Danielle Bayard Jackson
Danielle is a female friendship coach and educator, dedicated to teaching women how to create and maintain better female friendships. She shares her insight weekly on The Friend Forward Podcast, has several viral videos on TikTok and recently signed a book deal to bring her practical, research-based strategies to the masses. She's even been recruited as the official spokesperson for Bumble BFF! At our core, Tri Delta is about friendship and we can't wait to hear more from her!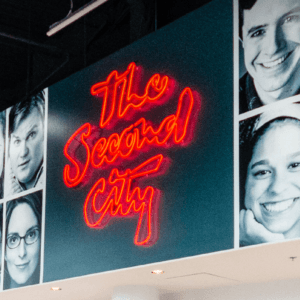 The Second City
The Second City is a world-renown improv and sketch comedy training center, operating in Chicago and Toronto for over 60 years. Alumni include Amy Poehler, Bill Murray, Steve Carrell, Keegan-Michael Key and even Tina Fey! We don't want to give away everything about our session, but we will say that it's going to be highly interactive, playful and FUN. And don't worry—you won't have to sing, juggle or showcase your "tight-five" standup routine! Through the fun, you'll walk away with some new strategies to boost your communication, collaboration and storytelling skills.  Read more about the CLC performers HERE!
Educational Track Descriptions
Congratulations on your new role! As an officer in your chapter, your sisters have chosen you to represent and guide Tri Delta during your term. They have entrusted you with the responsibility of making the organization strong and collaborating with fellow officers to ensure your chapter will soar to new heights. The educational tracks are designed to provide you with an opportunity for the development of leadership skills, application of skills, training and more personal conversations with your peers. We're excited to share a sneak peek about what you'll learn in your tracks at CLC! 
Collegiate Chapter President
During this track, you will explore your responsibilities as collegiate chapter president (CCP) which will begin with learning more about your communication style and the styles of other officers on your officer team, identifying and understanding the purpose of the executive committee, addressing trends within your chapter, and the role of accountability. The track continues with the opportunity to analyze enabling and empowering behaviors, the relationship between leaders and followers and the importance of delegation, before concluding with time to share ideas and develop and action plan for your term as CCP.
Vice President/Operations
Throughout the weekend, you will learn more about your responsibilities as vice president of operations (VPO). The tracks include education and training on the operations team, serving on the finance committee, officer development, officer on-boarding, officer relations, burn-out and officer accountability. The track will continue with the exploration of the slating questions and slating education. The track will conclude with time to share ideas, get feedback and brainstorm followed by the development of your own executive committee Action Plan.
Vice President/Chapter Programming & Development
This educational track is designed to provide you with an opportunity for the development of leadership skills, critical thinking, empathy and care. You will gain an understanding of best practices for learning and personal development for you and your members. Throughout the weekend, you will learn about how to best facilitate difficult conversations, infuse care into all you do, make decisions during conduct committee meetings, consider developmental discipline and process the emotional impact of this work. You will use this knowledge to engage in different potential situations you may encounter in your chapter. The weekend will conclude with in-depth practice scenarios to prepare you to lead with confidence during the year ahead.
Vice President/Community Relations
During this track, you will explore key responsibilities of the vice president of community relations (VPCR) including the role of Panhellenic delegate and the chair of the diversity, equity, inclusion, access and belonging (DEIAB) committee. The track will continue with powerful conversations about DEIAB and ways to foster the lifelong journey of growth and development for our members. During track and cohort time, you will also examine your Panhellenic community and practice serving as your chapter's delegate.
Vice President/Member Experience
Throughout the weekend, you will explore key responsibilities of the vice president/membership experience (VPME) including your role in the strategic planning of membership recruitment and retention. Through this track, you will learn how the membership experience team supports recruitment and retention and how the team can collaborate to achieve your membership growth goals. The track will continue by examining the opportunities your chapter has to fill membership vacancies and exploring the processes for doing so. The track will conclude with the development of membership growth plan.
Community Cohort #1
We can't wait to officially kick off the CLC experience with your first community cohort! Mark your calendar for Tuesday, April 4, at 7:30 p.m. CT. More details to come