Dallas, Texas, buzzed with energy April 14-16, 2023, as collegiate chapter officers gathered for Tri Delta's highly anticipated Collegiate Leadership Conference (CLC). This immersive experience was specifically designed to equip and empower newly selected chapter executive officer teams for their upcoming leadership journey. From inspiring keynotes to customized educational tracks and interactive sessions, collegiate officers gained knowledge and skills to take back to their chapters.
Friday night kickoff
Fraternity President Megan Shaw James, Millsaps, started CLC 2023 off strong, reminding attendees what we all share as Tri Delta! She encouraged our collegiate officers to lean on our Ritual—which tells us to have perfect confidence in ourselves—knowing that Tri Delta offers a huge support network ready to assist them in every possible way.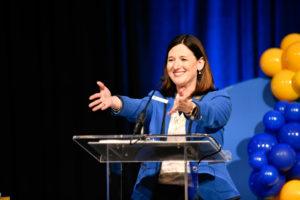 Managing friendship and conflict
Danielle Bayard Jackson, certified coach and friendship expert, took the stage as our Friday keynote speaker. Her "superpower" is helping women experience more joy in their friendships with other women. She shared, "The factor with the greatest impact on our overall well-being and life satisfaction is the quality of our relationships."
With tips and tricks for our leaders to take back to their chapters, Danielle emphasized the importance of building connections through positivity, consistency and vulnerability and provided guidance on managing conflict. She reminded our leaders that their primary job is to facilitate relationships among our members—the foundation on which Tri Delta is built!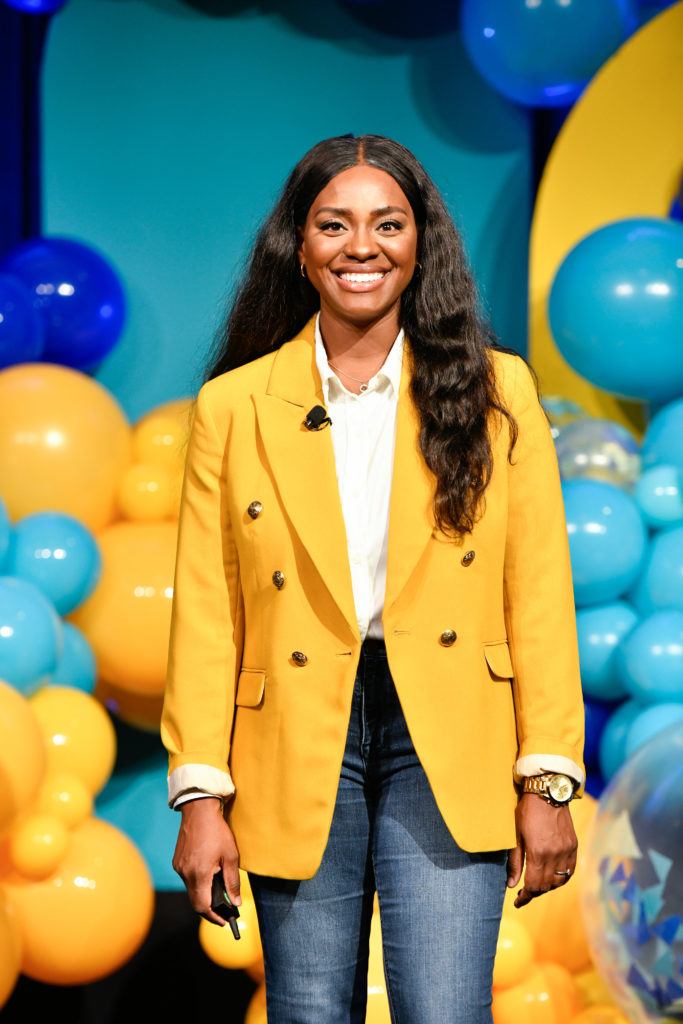 Tri Delta's got your back—for a lifetime!
On Saturday, The Second City, world-renowned comedy and training center in Chicago, reinforced the concept of feeling supported, validated and heard in Tri Delta. Through fun and interactive exercises, Second City taught our leaders several techniques to better listen to understand each other's perspectives. They encouraged all of us to adopt their "Yes, And…" mentality to increase communication, positivity, collaboration, authentic conversation and, ultimately, mutual respect and real listening. These are incredibly useful skills for these officers as they prepare their chapters for recruitment. And, of course, none of us will forget the improv troupe essential "I've got your back!"
Educational tracks
We had a blast connecting, laughing, sharing meals and snapping photos in the Content Creation Station. And we all leaned into the core purpose of CLC—to educate our leaders and empower them to take on their upcoming roles with confidence! Leaders gained new skills in five office-specific educational track sessions.
Delta Demos
Seventeen collegiate chapters showed off their hard work and original ideas for programming, operations, recruitment, marketing, public relations and more while providing an opportunity for other chapters to learn from their innovation! Thank you to our Delta Demos contributors for making the Tri Delta experience all that it can be for our members.
Celebrating St. Jude in denim & pearls
Saturday night's celebration rewarded the hard work of our collegiate chapters who have raised millions for St. Jude Children's Research Hospital! Everyone shared in a taste of Texas, from the BBQ dinner to learning line dancing and boot-scootin'.
Special guest Addie Pratt, Mississippi, joined us to perform her newly released single, "The Woman That I Am." She shared her journey as a St. Jude survivor, expressing her profound gratitude for the selflessness of Tri Delta. Despite the emotional moment, we continued the party, appreciating the chance to come together and celebrate our accomplishments.
Honoring collegiate excellence
Throughout the weekend, we celebrated excellence in academic performance, philanthropic work and everything between. CLC 2023 marked the inaugural Diane Petersen Excellence in Diversity, Equity, Inclusion, Access and Belonging Award, presented to two outstanding chapters: Alpha Epsilon at Brenau University and Alpha Mu at the College of William and Mary. Making the moment even more special was Diane Petersen, Ohio Wesleyan, personally awarding this new recognition to these chapters. Read more about all our collegiate chapter award winners and our 2023 Sarah Ida Shaw Award winner Addison Anderson, Knox.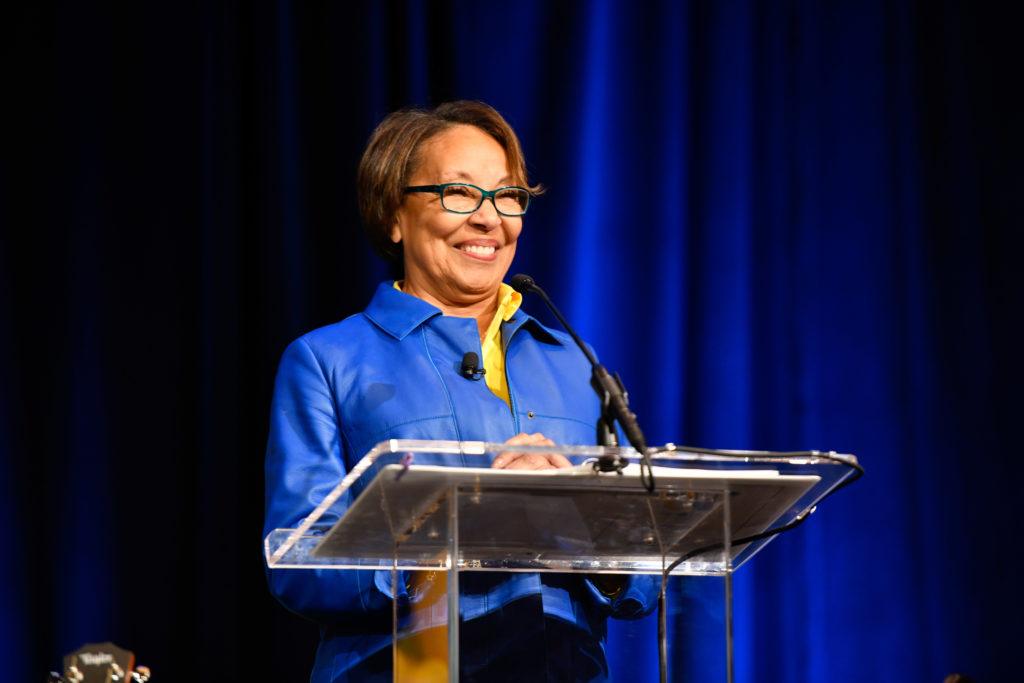 Delta Love in action!
We also gave attendees the chance to be a part of assisting our members in every possible way by giving to Tri Delta's Foundation. Our collegians donated more than $1,300 to Tri Delta's Foundation—213 first-time donors—and each received a beautiful DLAM (Delta Love & Mine) pin to sport on their backpacks and jackets.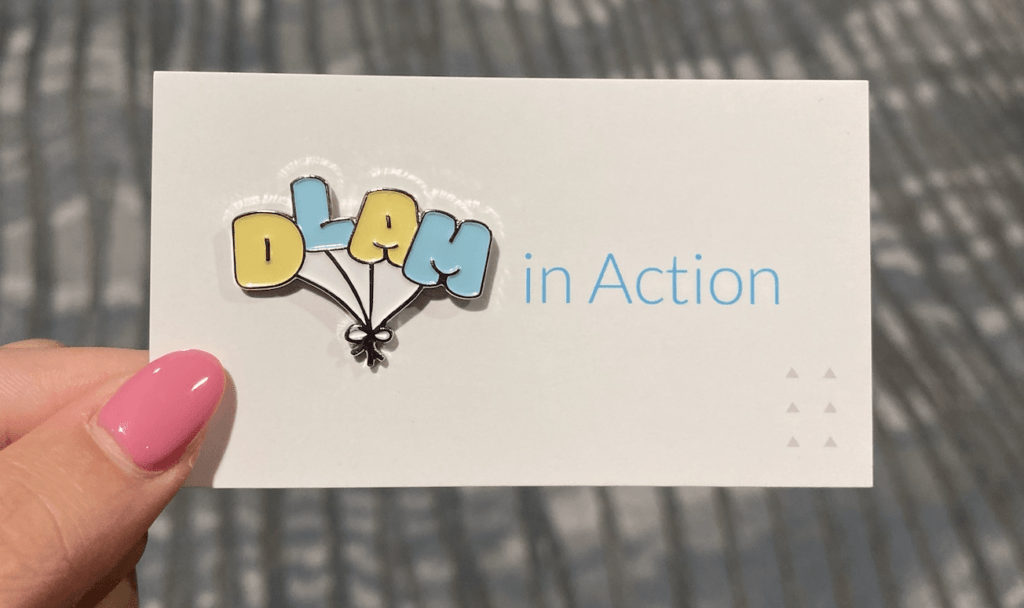 Taking our values home
Every year, CLC attendees look forward to our closing session with Milly Miller Fellow, Tri Delta's Sr. Director of Strategic Initiatives, Dr. Mari Ann Callais. Dr. MAC shares inspiring and no-nonsense words (and a bit of singing) with our leaders as they take all they learned from CLC back home—and this year was no exception!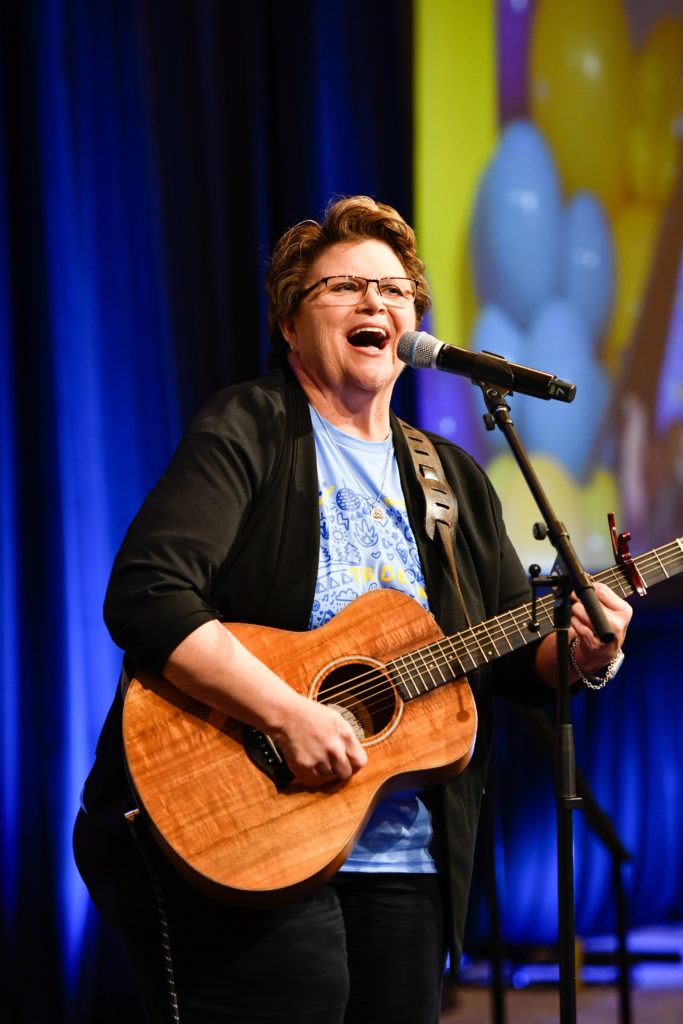 Dr. MAC's closing words emphasized the importance of staying true to our values of truth, self-sacrifice and friendship. "Our legacy is how we impact our chapter, and it's up to us to decide what kind of leader we're going to be. "
CLC is in the history books but the friendships, learning and celebration will forever stay with our collegiate leaders! We can't wait to see where this next year takes them and their chapters.