Tri Delta boasts an impressive collection of 3,000 passionate volunteers, serving in a variety of national, regional and local roles to support and guide every operational level of the organization.
Board Leadership
The Tri Delta enterprise is led by the strategic visionaries serving on Tri Delta's three boards. Their foresight and enduring support ensure Tri Delta's vitality now and into the future.
Executive Board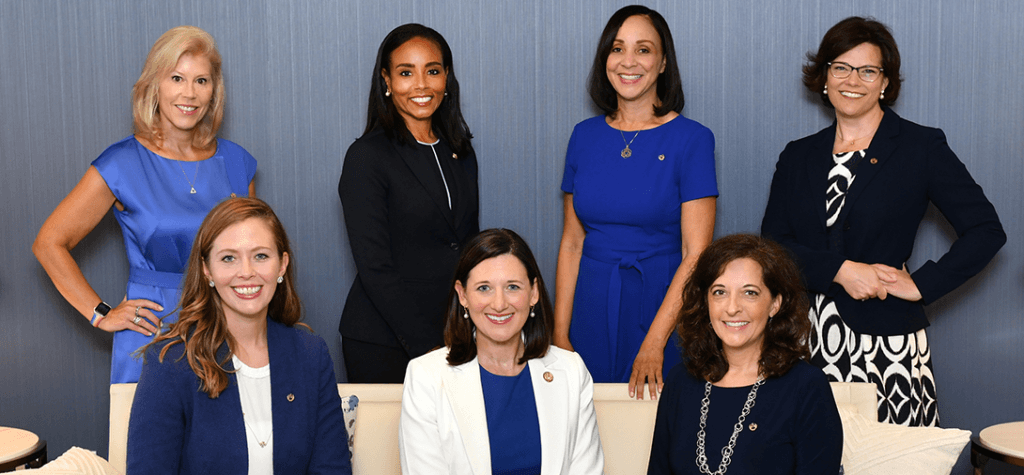 Tri Delta's Executive Board oversees all Fraternity operations. Comprised of Tri Delta members and structured to ensure that all viewpoints are considered in decision-making, our Executive Board is devoted to making sure the Fraternity continues to be a viable, premier women's organization. The Executive Board is accountable for everything the organization is, everything it does and everything it achieves. The women who make up the Executive Board are called to exercise their responsibilities by having strategic conversations to position Tri Delta for success today and in the future.
Foundation Board of Trustees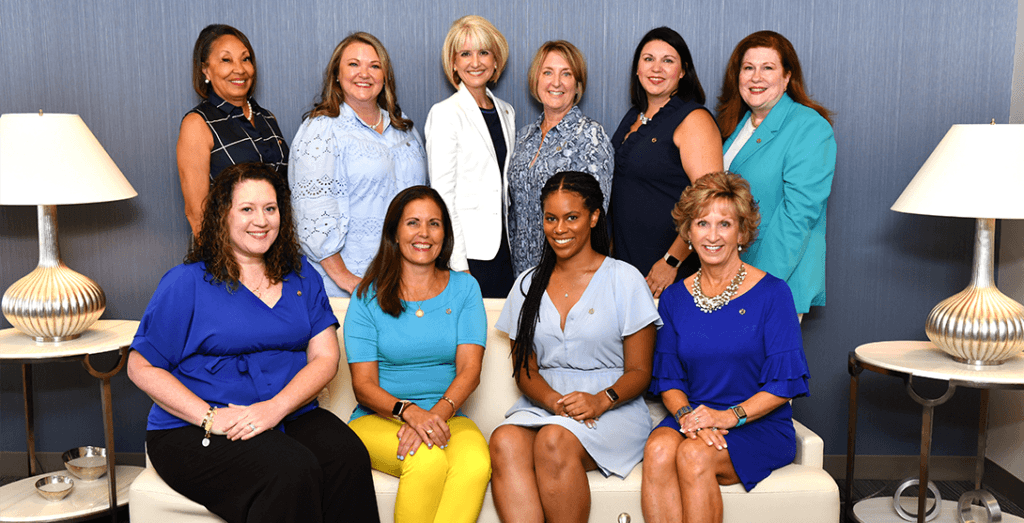 Tri Delta's Foundation is led by a dedicated Board of Trustees who serve the ever-changing needs of the Fraternity by fulfilling Tri Delta's Purpose to "assist its members in every possible way." Learn more about the work of Tri Delta's Foundation here.
Tri Delta Housing Board of Directors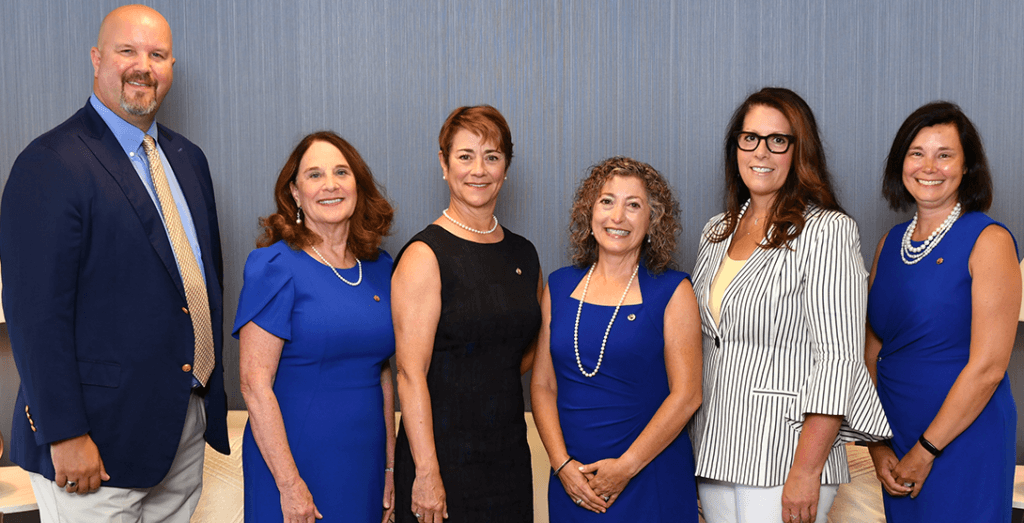 The Tri Delta Housing Board of Directors are industry leaders in the collegiate housing realm and are responsible for mapping strategic direction and implementing action for Tri Delta's properties across North America. Learn more about the support Tri Delta Housing provides to our members here.
Tri Delta's boards are nominated by the Leadership Cultivation and Selection Committee (LCSC), and the Executive Board is ratified by the Convention body. Learn more about the LCSC and its process here.
Appointed Committees
To support the vision of the Executive Board, a variety of appointed committees function to guide decision-making for specific operational segments within the organization.
Standing Committees
Standing committees are appointed as per the Fraternity Bylaws. The Leadership Cultivation and Selection Committee (LCSC) is elected by the Convention body. The additional standing committees are appointed by the Executive Board and include the Bylaws Committee, Extension Committee, Ritual Committee and the Fraternity Membership Status Committee.
Board Appointed Committees, Task Forces and Advisory Panels
These committees and advisory panels are appointed by the Executive Board each biennium to support the Executive Board's strategic priorities. These volunteers delve into key focus areas for research and recommendations.
Regional Volunteer Teams
To support the robust regional volunteer structure, Tri Delta's Boards appoint National Volunteer Coordinators (NVC) to guide the efforts of the Collegiate, Alumnae, Panhellenic and Housing volunteer teams.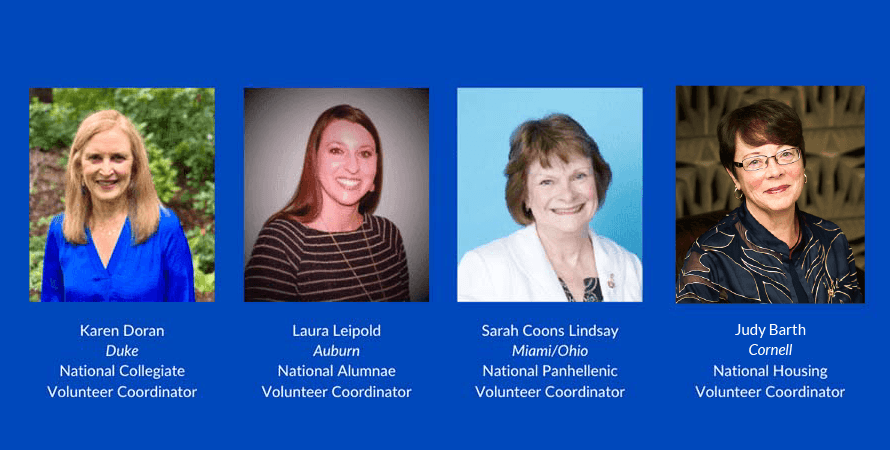 The NVCs oversee their respective teams across Tri Delta's regions, assist with volunteer appointments, on- and off-boarding, support, and recognition of opportunities and challenges within their scope of responsibility to ensure continual organizational growth and success.
Interested to learn more about our volunteers? Review the collegiate, alumnae, housing and Panhellenic regional volunteer charts.
To view maps of collegiate and alumnae regions, visit the Resource Library.
Other Appointments
Rounding out Tri Delta's volunteer force are a variety of additional volunteer positions that support the organization in different ways. These include, but are not limited to, conference facilitators, collegiate and alumnae program facilitators and volunteers fulfilling special projects and committees.