New Member Education
The New Member Education Program teaches what it looks like to live as Tri Delta women and provides training on important topics especially relevant to today's collegiate woman. The program is grounded in the values, virtues and principles found in Tri Delta's Ritual and Purpose. Through in-person, virtual and small group experiences, new members begin their lifelong journey of understanding and living fully into our virtues and values. The program creates a space for new members to grow together while embracing our guiding principles including friendship, personal responsibility and unselfish leadership. The program offers opportunities to develop a sense of belonging, create meaningful friendships and connect to Tri Delta, no matter what their campus structure looks like this year.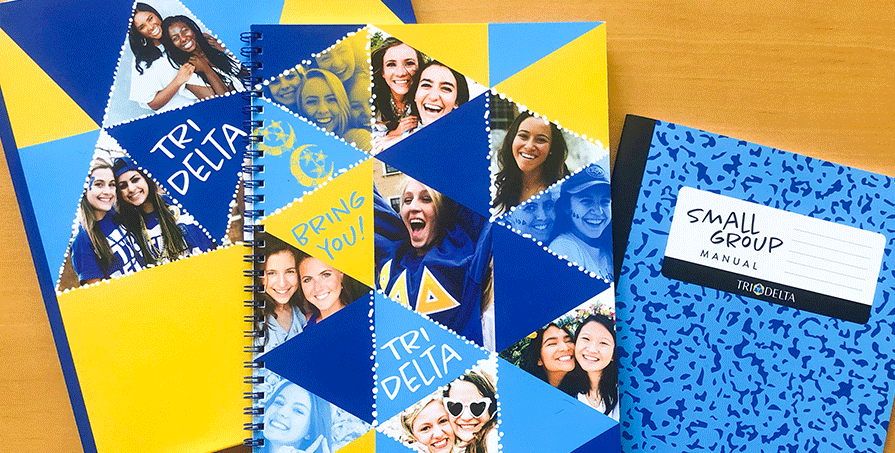 Collegiate Leadership Conference (CLC)
CLC is Tri Delta's premier conference for collegiate leaders. Attendees participate in keynote sessions aimed toward personal development, educational tracks for job-specific training and experience opportunities to network with collegiate sisters, volunteers and staff from across North America. #DDDCLC 2021 will be held virtually in Spring 2021.
Behind Happy Faces
Our mental health initiative, Behind Happy Faces, is offered to all collegiate members and the advisors that support them to tackle these issues head on. Designed to change the conversation around mental health and mental illness, the program uses educational videos and engaging peer-led discussions to: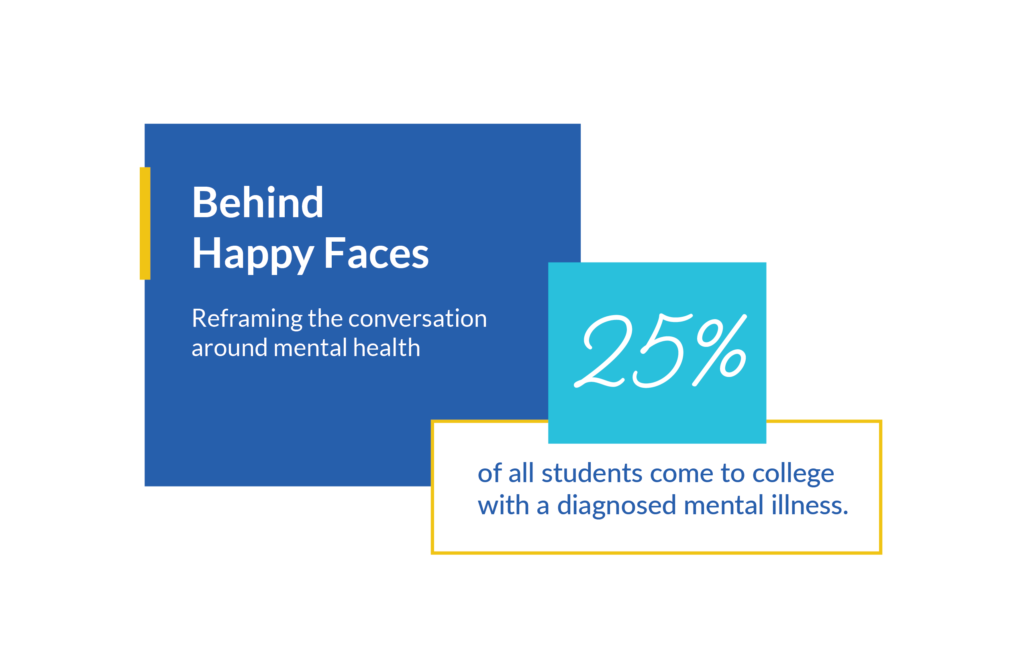 Introduce a new perspective that emphasizes the need to take care of our mental health, much like our physical health
Reframe the conversation around mental illness
Teach members how to approach a friend or sister who is struggling with their mental health
Provide members with the tools and resources to refer a friend to a mental health professional
Reduce the stigma around seeking help for mental health challenges
Increase problem-solving skills and ability to seek social support
The modules are designed to be led by current chapter members, and the curriculum was created to be delivered by individuals who may not have general knowledge or a background in mental health. The program does not teach counseling skills or encourage members to serve as therapists for each other.
Not Anymore and Clarifying Consent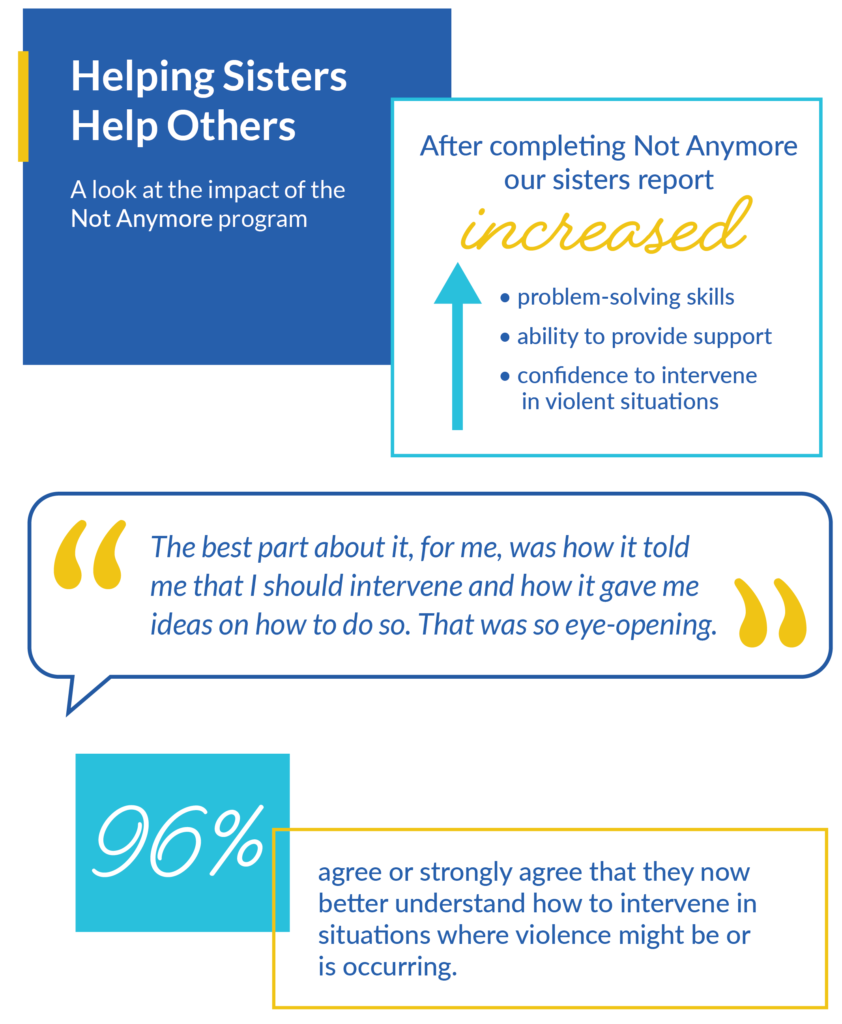 Not Anymore Program is an online training program that features modules on consent, sexual assault, dating violence, bystander behavior and healthy relationships. It features instructed education, scripted scenarios, campus interviews and personal testimonials. All Tri Delta members have access to the program which includes campus resources specific to the user.
Tri Delta is leading the way and combating the risk of sexual violence through conversations, programs and support of initiatives that promote safety, respect and equality.
Tri Delta also offers Clarifying Consent, a reality-driven course that explores in-depth the concept of consent and its key role in a healthy relationship. The program is designed to continue the conversation from the Not Anymore Program.
BodyImage3D
Our signature program, BodyImage3D, is designed for second-year members, and honors the vision of our founders who created a society that would be "kind alike to all and think more of a girl's inner self and character than of her personal appearance." Tri Delta has led the way in the conversation around body image and supporting our women as this issue affects their self-esteem, optimal body image, health, relationships and confidence.
The initiative promotes a well-rounded, in-depth body image focused on three key components: a healthy body, mind and spirit. During this program, participants define the term inner critic, identify strategies to befriend their inner critic, create authentic connections with peers and discuss ways to practice self-kindness. Participants leave with a personal action plan, designed to support their continued growth and development as brave, bold and kind women.