Unleash your potential and take a step forward in your professional and personal development at LEADDD Chicago—Tri Delta's premier conference for women. Created by women, for women, it's a day designed to empower, inspire and support you as you lead and serve in your careers, families and communities.
Friday, July 14
11:30 a.m. – 5:45 p.m. CT
Renaissance Schaumburg Convention Center Hotel
Join an empowering community of women who share your motivation and gain valuable insights from influential speakers and interactive sessions. Plus, the chance to network with hundreds of women in all ages and stages of life!
LEADDD Chicago is open to ALL women, so invite your coworkers, friends, neighbors and family members.
Registration: $229
* Includes all LEADDD Chicago events plus a full year of access to LEADDD Network's inspiring speakers, thought-provoking conversations and meaningful connections ($99 value)
Take advantage of the payment plan to split your payment in two. 50% of your total is due at registration and the balance on June 19. Or ask your employer if they can help cover the expense, here's a letter you can customize and share with them.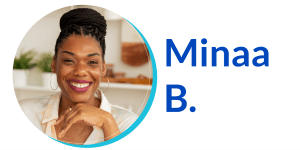 Minaa B. is a licensed social worker, writer and author of "Owning Our Struggles." She is also the founder of Minaa B. Consulting, a mental health consulting practice that helps organizations develop psychological safety and promote mental health inclusivity. Minaa is an expert in her field, serving on the Mental Health Advisory Committee for Wondermind, a mental fitness company co-founded by Selena Gomez. She has been featured in various media outlets, such as Red Table Talk, Peace of Mind With Taraji, BBC and Essence. Minaa resides in New York City, and you can learn more about her by visiting minaab.com.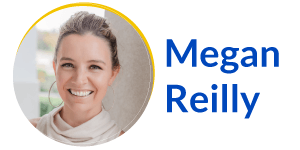 Megan Reilly is the COO and Co-Owner Tippi Toes®, an international franchisor of children's dance. For more than a decade, Megan has helped franchise owners build and grow their own businesses around the world. A 2012 Shark Tank Alum, Megan and her business partner were awarded a deal by Mark Cuban yet decided to grow their business on their own and have since reached 35 franchises as well as written and published children's music that's hit the Billboard Charts and reached number 1 on iTunes.
show more
Megan is the creator and host of one of the Top 12 Parenting Podcasts on Apple Podcasts, "Who Is Your Momma Podcast", where she speaks to the mothers of some of the world's most successful, CEOs, athletes, and entertainers.
Megan also works as an expert mentor for Jesse Itzler's elite coaching program, Elite365.
Megan and her husband Chris have been married since 2007 and have three daughters who are 5, 7 & 9.
Megan and Chris renovate homes, love to play outside with their kids and their 100-pound dog, Ralph!
show less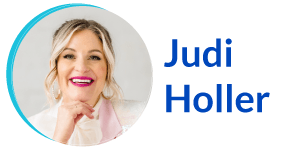 Judi Holler is a keynote speaker, best-selling author, podcaster, and entrepreneur who imagines a world where the word regret has been eliminated from the conversation. For the last decade, Judi has built an enterprise that includes a robust keynote speaking business, a top 4% podcast on iTunes, and a publishing arm that has created a line of personal development products that has gotten the attention of clients like Four Seasons, Ford Motor Company, Marriott, Bank of America, T-Mobile, The Boston Red Sox, The Ritz Carlton, and more.
show more
Judi's professional accomplishments have earned her praise with Forbes and Success Magazine mentions. Additionally, her podcast, "Yes, And" with Judi Holler, highlights her professional improv training as an alumnus of Second City's Conservatory in Chicago, bringing thought-provoking ideas and inspiring weekly interviews to help elevate your mindset and take more confident action.
Each year Judi speaks on stages around the United States and beyond to audiences of 10-10,000, sharing the power of the CEO mindset with her thought-provoking and captivating keynote speeches.
Judi is a member of Alpha Delta Pi.
show less
Schedule at-a-Glance
Updated: May 11, 2023 (times subject to change)
| Session | Time (listed in CDT) |
| --- | --- |
| Registration & Tri Delta Central | 11:00 a.m. |
| Networking Lunch | 11:30 a.m. – 12:30 p.m. |
| Opening Keynote & Debrief with Judi Holler | 12:30 p.m. – 1:45 p.m. |
| Break | 1:45 p.m. – 1:55 p.m. |
| Keynote & Debrief with Minaa B. | 1:55 p.m. – 3:10 p.m. |
| Break | 3:10 p.m. – 3:20 p.m. |
| Keynote & Debrief with Megan Reilly | 3:20 p.m. – 4:45 p.m. |
| Cocktails & Conversations Happy Hour | 4:45 p.m. – 5:45 p.m. |