We've partnered with 2021 Woman of Achievement and Executive Director of America Ballet Theatre Kara Barnett, Duke, for a dynamic LEADDD event! Join Tri Delta for LEADDD Empower Hour, featuring American Ballet Theatre Women's Movement on Tuesday, May 18 at 12:00 p.m. CDT. This free one-hour event will feature a conversation with two amazing choreographers who are currently creating works for ABT and ABT Studio Company in their NBA-style "ballet bubbles" – Lauren Lovette and Annabelle Lopez Ochoa.
About ABT Women's Movement
The ABT Women's Movement is an ongoing initiative to support the creation, exploration and staging of new works by female choreographers for American Ballet Theatre and the ABT Studio Company. The ABT Women's Movement will support at least three female choreographers each season to create new works for American Ballet Theatre. In most years, one work will be designated for ABT's main Company, one for the ABT Studio Company and one will be a work-in-process workshop for ABT or Studio Company dancers. Each choreographer will work with her respective group of dancers for a two-to-five week period, receiving guidance and feedback from ABT's artistic staff.
The ABT Women's Movement took shape in 2016 as the Women Choreographers Initiative, having supported the ABT World Premiere of The Gift by Jessica Lang and the return of Lang's Her Notes during the Company's 2017 Fall season. The Initiative also funded new works for the ABT Studio Company by New York City Ballet principal dancer Lauren Lovette and former San Francisco Ballet soloist Dana Genshaft. In addition, choreographer Pam Tanowitz was in residency with ABT in November 2017 on a work-in-process. The workshop explored and developed movement phrases and concepts and culminated in an informal studio showing.
Choreographer Bios
Annabelle Lopez Ochoa
Annabelle Lopez Ochoa is an award-winning and sought-after choreographer that has created works for more than 60 dance companies around the world such as the Dutch National Ballet, English National Ballet, Hong Kong Ballet, West Australian Ballet, Ballet Nacional de Cuba, San Francisco Ballet, New York City Ballet, Ballet Hispanico and Dance Theater of Harlem, among others. A versatile choreographer, Lopez Ochoa creates regularly within the dance field but also for theatre, opera, musical theatre. Her wide-ranging body of work includes short conceptual pieces, full length narrative ballets, and dance films. The Colombian-Belgian Lopez Ochoa completed her dance education at the Royal Ballet School of Antwerp. After a 12-year career in a number of European dance companies Lopez Ochoa decided in 2003 to focus solely on choreography. That same year she was hailed as the "rising star of the Dutch dance scene" (NRC newspaper) and only 7 years later the Temecula Performing Arts Examiner wrote; "Ochoa is truly a masterful choreographer with an edge for what dance can and should be in this constantly changing industry." She has been creating new works and new forms ever since and is frequently invited to teach. In 2012, she was awarded UK Dance Award Best Classical choreography for A Streetcar named desire created for the Scottish Ballet. That same year the work was nominated for an Olivier Award. In 2016, Broken Wings, choreographed for the English National Ballet was nominated for numerous awards and reworked into a full-length ballet FRIDA for the Dutch National Ballet in 2020. In 2019, Annabelle becomes the recipient of the Jacob's Pillow Dance Award. During the pandemic of 2020/21, Annabelle pioneered remote choreography and dance film creations premiered online. She has created 18 short dance films for which she has been featured in several articles in Pointe Magazine, Bachtrack, Tv5 Monde and Dance Magazine. Annabelle's work will premiere as part of ABT Studio Company's 2-might Spring Festival on June 2 and 3. The works will be streamed for free on ABT's YouTube channel.
Learn more about Annabelle.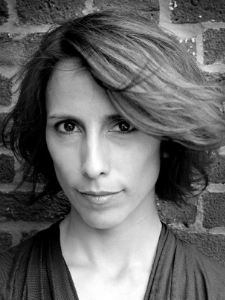 Lauren Lovette
Lauren Lovette is a principal dancer with the New York City Ballet and an acclaimed independent choreographer. In her time with the company she has earned both the Janice Levin Award and the Clive Barnes Award for dance. She has created works for the New York City Ballet and American Ballet Theatre's Studio Company, among others. Her collaborators include musician Kate Davis, poet Andrea Gibson, and fashion designers Zac Posen, Narciso Rodriguez, and Fernando Garcia and Laura Kim of Oscar de la Renta/MONSE. In 2019 Ms. Lovette was named Artist-in-Residence for Damian Woetzel's prestigious Vail Dance Festival. In 2018, she was awarded a Virginia B. Toulmin Fellowship for Women Leaders in Dance at The Center for Ballet and the Arts at New York University. Since December 2018, Ms. Lovette has served as Artistic Chair of the Board of Groove With Me, an organization that offers hundreds of young women free dance and movement classes, with the goal of providing a safe and nurturing environment in which to practice self expression and explore potential. Lauren's work will be part of ABT Across America, a series of live performances set to visit eight American cities this summer. Her work is also included in a digital stream from the Segerstrom Center for the Arts, available now through May 26 for $25.
Learn more about Lauren.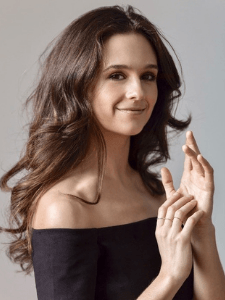 Join early to hear from award-winning composer and pianist Emily Wong. Ms. Wong has written a large catalogue of works for piano, chamber ensemble, and orchestra. Her music has been performed at the Moab Music Festival, the Cabrillo Festival of Contemporary Music, Eckankar seminars around the U.S., and by The Colorado Symphony Orchestra, the Chappaqua Orchestra and such groups as the Locrain Chamber Players, MusicArts Ensemble, The Concert Artists of Chappaqua and the Ragdale Ensemble. Learn more about Emily Wong here.